A lot has been said about Oppo's upcoming handset - the R7. For quite a long time we were all convinced that the phone will be the first to feature a 'bezelless' screen design based on the company's recent patent. Since then, however, Oppo has cleared up a lot of myths around the smartphone and it seems the R7 won't come with the new edge-to-edge technology we were hoping for.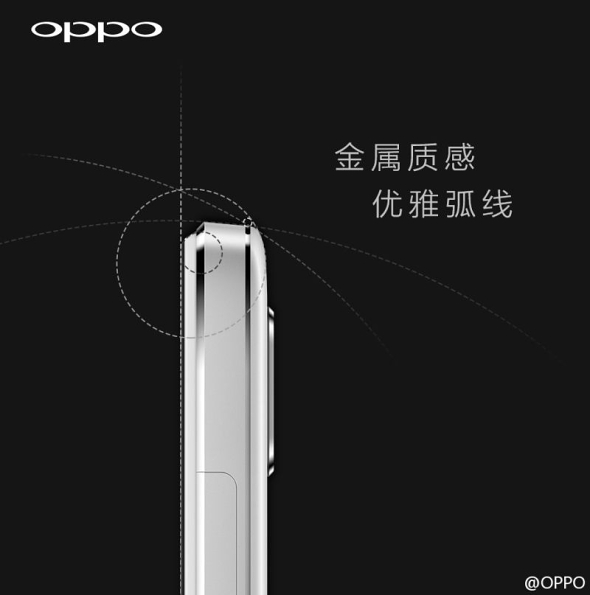 The screen might not bring along the anticipated "coolness factor" in the R7, but the device will still have a lot to offer. For one, a new teaser once again proves that the prone will come with a metal unibody as we reported yesterday.
Also, an event invitation has been making the rounds online, so it is safe to assume that the Oppo R7 will be unveiled at the said venue on May 20. As far as we currently know, the phone will boast a pretty thin profile (under 5mm) and 4.7-inch screen, the Oppo R7 fits a 2,000 mAh battery. Its display resolution is set to be 1080p. It is also said to feature a 20.7 MP rear camera, and should be powered by MediaTek's 64-bit MT6795 chipset coming with an octa-core processor.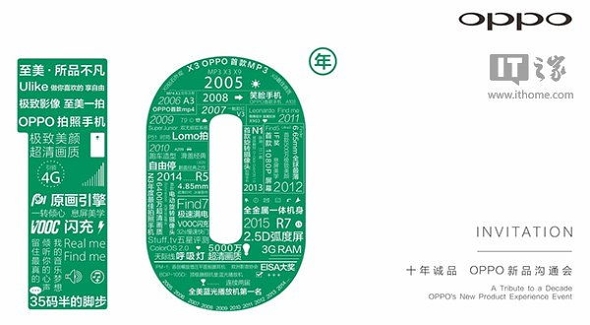 As for the aforementioned novice 'bezelless' design, not all hope is lost yet. Judging by the large number of alleged photos and even a leaked video, demonstrating the interesting tech, such a phone might exist and be headed to consumer markets as well, just under a different name.
D
Why make a phone so slim, as to make the phone unusable? My guess is that they will drop WiFi connectivity.
S
Now everybody makes champers edges
m
Sub 7mm phones are nice but such a big Mediatek chip with only 2000mAh won't get owners anywhere. They should consider a snapdragon even 615 to get a normal battery endurance.