Oppo R11 TFBOYS Edition shows that boy bands are alive and well in China
Some people like football, others like boy bands. We're not here to pass judgment, just provide the information. So here it is – the Oppo R11 now has a TFBOYS Edition. Never heard of TFBOYS? It's a boy band from China formed by TF Entertainment.

The band consists of three members - Wang Junkai, Wang Yuan and Yi Yangqianxi – so there are three versions of the phone. Each bears the signature of one of the members, above an 18K gold-plated logo of the band. The retail box also features the logo and one of three colors for the "R11" label.
The spec sheet is identical – 5.5" AMOLED screen (1080p), Snapdragon 660, 20MP + 16MP dual camera and 3,000mAh battery. The price is the same too – CNY 3,000, while the R11 FC Barcelona Edition was pricier at CNY 3,500.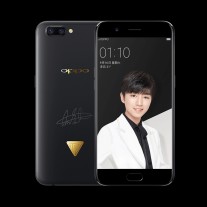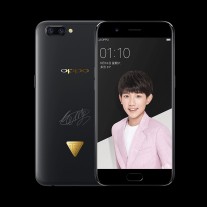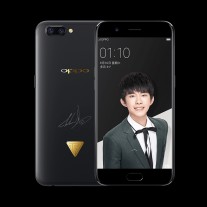 Three versions of the Oppo R11 TFBOYS Edition, one for each member
The Oppo R11 TFBoys Edition will be available in limited quantities starting September 15 at 10:00 China time.
Source (in Chinese)
?
Guess lot of people in china like boy
D
i see. Vivo is your only phone that survived. Keep in mind LG phones crap out 3 years later. My poor nexus 5 died on my 2 months ago. so yeah, that teached me a good lesson. My oneplus 2 is still going strong, occasionally warming up a tad but it's...
D
The xplay 6 has a sd 820 but the phone offers better camera day or night. Better software buttery smooth with no lag with a ton more customization. Faster finger print sensor, with a more premium build quality. Battery lasts longer and charges just a...