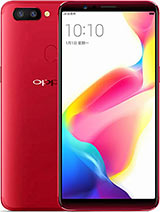 D
when normal 5.5 inch phone have about 155m height
you get slim bezel it means you have less than 130mm height
but doesn't mean you just make a bigger screen and stay the same size!
we have slim bezel to have smaller phone not bigger screen god damit!
i don't want a phone that cover half my ass
but i want a phone that have a bigscreen like 5.5 is more than enough
?
Devan, 24 Oct 2017Great specs Oppo oppo f5 plus and upcoming specs will be of 18:9 aspect ratio
m
i bet the price will be greater than the performance. this phone will just be bought by a bezeless fanatic that got no idea how it will perform in the long run.
D
Bleach. Looks like worm bitten apple but with much worse stats and specs and simmilar price. WTF.
Total of 85 user reviews and opinions for Oppo R11s.