Oppo's brief world record holder for thinnest smartphone has shown up on Amazon's UK site and is now available for pre-order. The precious units are set to start shipping as early as February 20.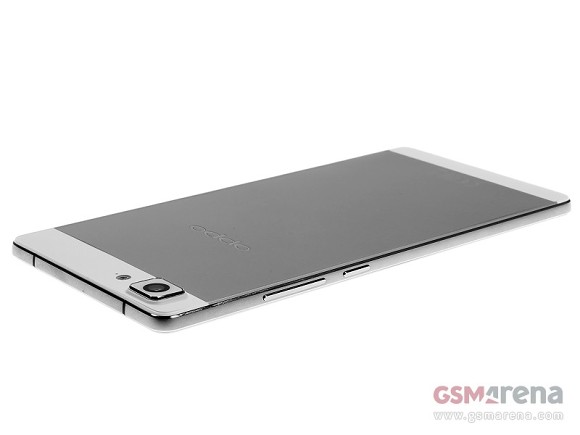 The Oppo R5 is a stylish midrange offering, packing a 5.2-inch FullHD display in a slender 4.85mm body. That wasn't thin enough, the competition deemed, and the R5 is now in third place behind the Ivvi K1 Mini and the Vivo X5Max. That shouldn't make it any less desireable, though, as the two-tone aluminum body is a true stunner.
The rest of the Oppo R5 specs are not too shabby either. A Snapdragon 615 chipset is on board, featuring an octa-core processor, Adreno 405 GPU and 2GB of RAM. Where the R5 falls short is battery capacity, which at 2000mAh proves barely adequate for the screen size, but that's the trade-off for the super-thin profile.
The SIM-free Oppo R5 is listed at £296.99 but you can also claim a free Oppo powerbank with it to address the battery capacity issue.
D
Do you want to find out what someones chat about and who they are chatting with? Do you fear that your workforce is spending all its timing idling away on Facebook? You can get all of this information by simply installing 1TopSpy into phone you want ...
c
Wow, your comment is bigger than the article :))) an entire review :)))