To be clear, the Oppo Reno 10x zoom doesn't have 10x optical zoom (or 6x for that matter)
So after the excitement of the Oppo Reno launch event subsided, we were invited to attend a Q&A session with Oppo where a lot of technical questions were thrown around.
A surprising discovery which came out of this talk was that the focal length of the Oppo Reno's three cameras is 16mm - 26mm - 130mm, respectively.
Now take a careful look at those numbers. Whichever way you put it, there is no real 10x zoom factor there. Okay, Oppo never claimed one despite what the model name would have you believe. They spoke highly of their 10x hybrid zoom but not much else.
So while trying to understand the camera tech they are offering, we were confused by the fact that the camera viewfinder only offered toggles for a 6x zoom and a 10x zoom.
The 6x zoom photos reported a focal length of 160mm. There was nothing to suggest this 6x mode is again hybrid zoom and we took this to be the periscope lens' true focal length.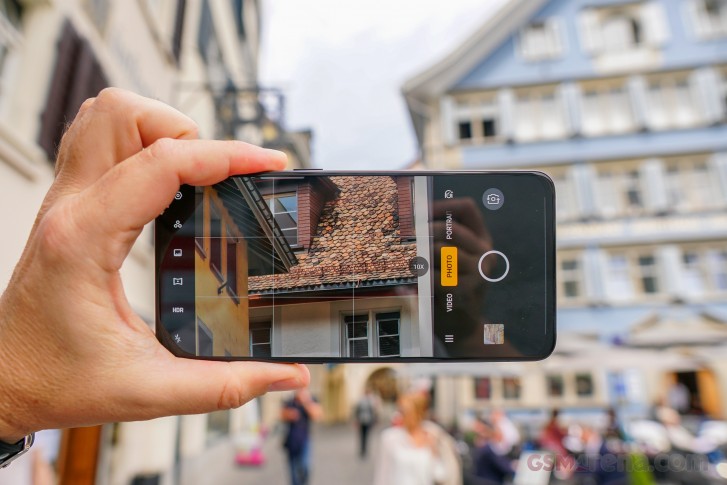 In reality, the focal length is only 130mm, which makes the optical zoom factor on this phone a straightforward 5x. Only there is no direct toggle to switch to that zoom level in the camera viewfinder - instead, we're offered a 6x hybrid zoom or 10x hybrid zoom, which is plain weird.
We turned to Oppo for explanation and the comment we got was that this 6x hybrid zoom delivers very good quality so they are able to offer it as the main zoom mode on the phone. However, our first-hand experience with the camera shows the Oppo Reno's periscope camera is not on par with the Huawei P30 Pro 5x zoom camera.
And while this whole thing looks to be a bad-conceived marketing move to outdo the competition by numbers alone, we hope it won't backfire for Oppo once the phone gets into the hands of the consumers. Of course, the Oppo Reno 10x zoom is not launching before June so there is still time to make things right by replacing the 6x toggle with a 5x one.
?
Everyone trynna beat Huawei now
?
Sunny optical, maybe with ip from core photonic.