Oppo has sent out a press release teasing one of its upcoming smartphones, which will be unveiled during the Mobile World Congress in Barcelona later this month on the 27th.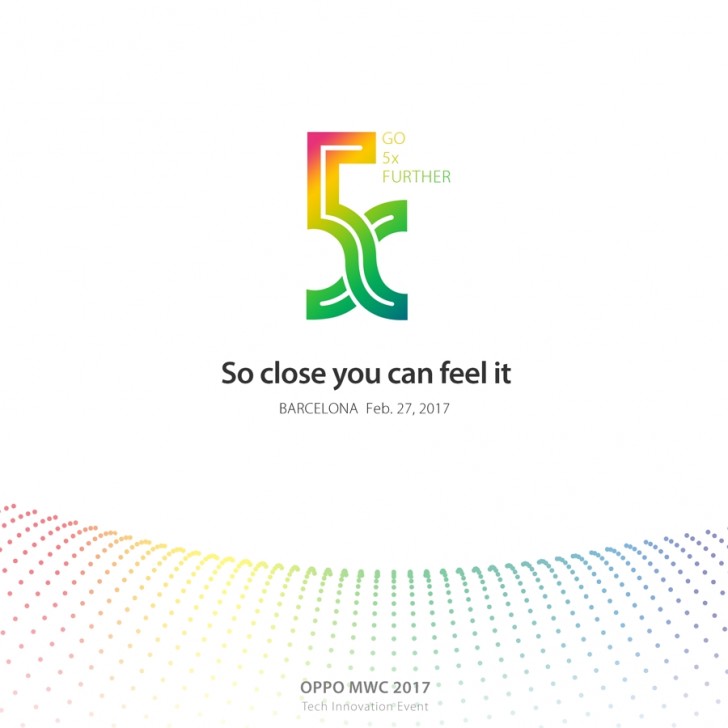 The release doesn't provide a lot of details apart from teasing the launch of "a 5x smartphone photography technology that will give users unprecedented ability to capture highly detailed images." The image, seen above, also has the tagline 'Go 5x further'. This leads us to believe with reasonable certainty that there is a phone with 5x optical zoom in the offing.
Speaking about the technology, Sky Li, VP of OPPO and MD of International Mobile Business & President of OPPO India, said, "This remarkable achievement is the result of an extensive, year-long R&D process, combined with OPPO's unparalleled expertise in smartphone imaging technology. We chose MWC to unveil the '5x' technology with the belief that we can inspire the industry to aim higher, and continue to create pioneering products that give amazing experiences to consumers."
Oppo is currently the world's fourth largest smartphone brand and second largest in India by offline sales volume.
?
I wonder does this mean the Find 9 will actually be announced
Y
Hmm... ultra-wide-angle lens + ultra-tele-photo lens? Does 5x "zoom" if you start counting on the "ultra wide angle" side and simply get to the usual telephoto ones. And you can "simulate" zoom effect using software, like LG did. Or was it Apple? T...
D
To JULLIARD: No problem with you running jokes and you are right, the K Zoom is indeed the bulkiest. What I would really like though us to see smartphones with more xenon flash...though I know LED has several advantages like lower power con...