Oppo, the Chinese smartphone manufacturer is said to be planning to launch its Find 5 flagship smartphone in India, according to a report from TheMobileIndian.
Update 15 May: An Oppo representative got in touch with us and cleared out that Andriod Guruz, which is to offer the Find 5 smartphone in India is not an authorized reseller for the company. He confirmed that the company has plans to officially launch its flagship in India eventually, it's not happening just yet.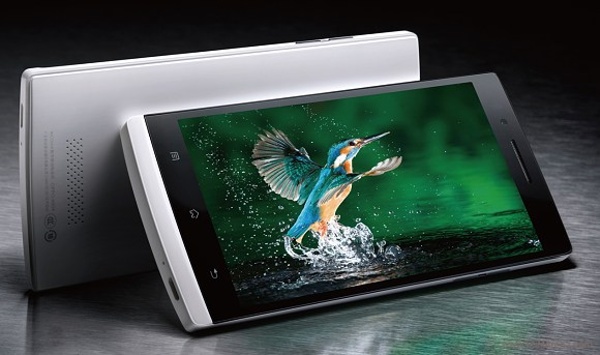 Oppo Find 5 sports a 5-inch IPS display with a resolution of 1080p and a pixel density of 441ppi. The 1080p flagship smartphone is powered by a 1.5 GHz quad-core Qualcomm processor along with 2 GB of RAM. The device features a 13 megapixel rear camera, 1.9 megapixel front facing camara, Android 4.1 Jelly Bean and a 2,500mAh battery.
The 16 GB variant of the Oppo Find 5 will be priced at Rs. 27,445 (about $527) and the 32 GB version will carry a price tag of Rs. 31,259 (about $601). Unfortunately, there is no official word on the exact launch date of the smartphone as of now.
If you are planning to lay your hands on the smartphone, you might want to check our detailed review.
Thanks Mohit Saini, for sending this in!
h
those who says price is high.....they actually don't knw abt smart phones n they don't even buy....and by the way most of the products of reputed brands like sony iphone samsung lg which comes to india are manufactured by chaina, and we indian only k...
D
Yeah, most people will love to pay the few bucks extra and get support for the tenure of the warranty period. It is called simple intelligence... I think its pretty dumb to pay even 10K for a use and throw product. Can you please name even 5 servic...
D
The prices are considered high because perhaps, you forgot to notice - since Oppo does not have any service centre in India - its sell and forget. But Samsung / hTC / Nokia / Apple have to support it till the warranty period expires.... So, before ...
ADVERTISEMENTS