We've received a report that Mr. Cyanogen himself, Steve Kondik, has been working with a hardware partner on a handset that will run his popular Android ROM directly out of box. Not only that, but its set to pack a new Snapdragon 8974AC chipset, with a quad-core CPU running at the unprecedented 2.5 GHz.
Given CyanogenMod's recent history with Oppo in the form of a limited edition N1 flagship with CyanogenMod out of box, it doesn't take much figuring out that the hardware partner will be Oppo itself. In fact, Steve Kondik was recently seen with Oppo's Vice President Pete Lau on Lau's Google+ profile, with Lau "look[ing] forward to what's coming."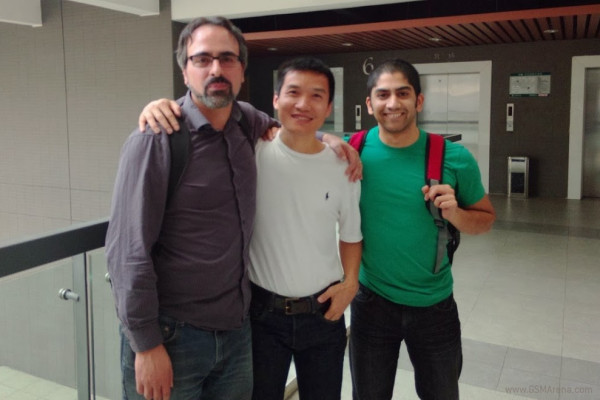 Steve Kondik pictured with Oppo's VP Pete Lau
Our trustworthy source indicates the upcoming flagship will be able to match the LG Nexus 5 in terms of pricing, and is set to run CyanogenMod right out of box. Kondik and the CM team are also expected to introduce new software content with the new device. Whether it'll be exclusive to this handset is still a mystery, though.
We've no word yet on expected availability.
A
Who said about *requiring* anything? Yes, I am referring to nightly builds. All I am saying is that CM updates their ROMs daily (which is the nightly branch), giving you a chance to keep up with the development daily. Obviously you don't ha...
?
DAILY? Or you mean NIGHTLY BUILDS? Stable and nightly builds are different. For sure the phone will have a stable version that doesnt require to update daily, if thats what you mean. Personally i dont like everyday update on a STABLE ROM.
A
A very good point indeed. I can live just fine without LTE (I have good wifi coverage where I spend most of my time and HSPA+ isn't that bad either), but I would definitely require the price to be adjusted to reflect that fact.