Orange France is continuing its NFC push by including a top end droid - an NFC-enabled Samsung Galaxy S II. It will be part of their Cityzi line, joining the likes of the Wave 578. Cityzi has over 150,000 users and lets you use your phone as a public transport pass or for shopping in partner stores.
Orange France will be getting the NFC-enabled Galaxy S II first - that would happen some time next month and there's a chance that the handset will be called I9101 Galaxy S II. After France the NFC Galaxy S II will be hitting other countries, but there's no official timetable for that.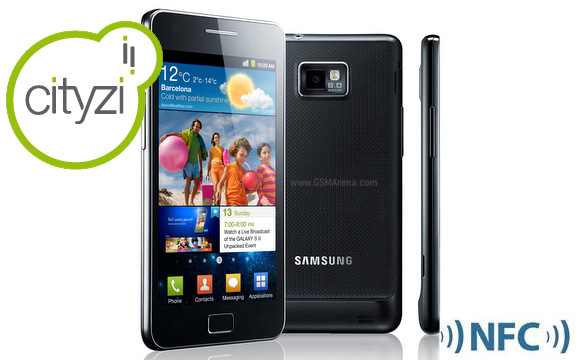 NFC aside, there will be no changes to the S II specs - that means 1.2GHz dual-core CPU, 1GB RAM, 4.3" SuperAMOLED Plus screen, 8MP camera and so on.
The NFC-capable Galaxy S II for Orange France will use a special SIM card to enable the Cityzi features and ensure secure transactions.
There's no pricing info yet, nor an exact launch date, unfortunately.
Source (in French)
k
The NFC-enabled Galaxy S II will allow you to you can pay at stores or public transport. ...allow you to you can .... LOL :D
?
Yup, Galaxy this Galaxy that. If I spent money on a high end phone, I wouldn't want a new phone coming out every other week, with new features, it would piss me off.
S
THis is mass production, using existing equipment and resources they have produce same thing with upgraded version at reasonable price to consumer :)
ADVERTISEMENTS