The Huawei Mate SE has started receiving a new update. Weighing in at around 2.4GB and arriving as version C567CUSTC567D4, it's a major update that brings along Android 8.0 Oreo.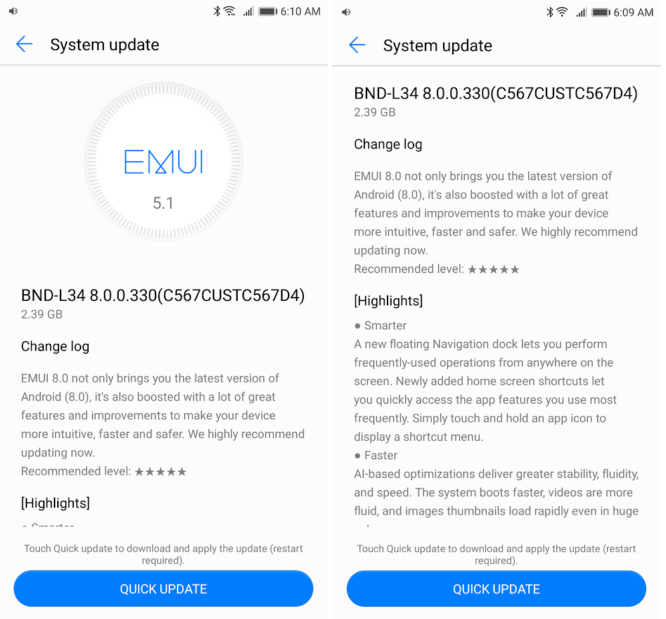 As for what's included, the change-log is more or less similar to that of the Honor 7X Oreo update, including a new floating navigation dock, updated Setting menu and Phone Manager, phone gallery recycle bin, as well as ability to connect with two Bluetooth devices at same time.
As of now, reports of the update roll out are coming from Canada, although it's reasonable to expect other regions where this Honor 7X variant is available should also get the update soon.
m
Yeah, I'm not sure what that was all about. doesn't really have anything I care about in the update though. Good news though, didn't slow anything down, didn't murder the battery life or cause the phone to crash at all.
?
I have the Mate SE and I live in Ohio, USA and received the update 2 days ago and it seems to work great.