Google announced in a tweet that an over-the-air update to Android 2.3.3 Gingerbread has been rolled out for the Google Nexus S and the Google Nexus One. It's been a long wait for Nexus One owners, as Gingerbread has been on the Nexus S for more than three months now.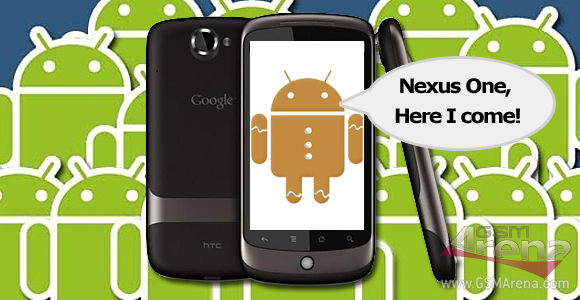 The update in question will bring more NFC capabilities to the Nexus S, such as writing rewritable NFC tags and new API support for developers to fully utilize the near-field communication chip. Various bugs and random reboots have been addressed and fixed, too.
Oh, there's one little thing regarding Nexus S users. If you have your Facebook contacts synced, they'll all get erased. Google has decided to take this step, as Facebook doesn't really use the Android contacts API to store contacts on the handset, thus making them impossible to export. Google is against that and as a result the Nexus S and future "lead devices" won't be able to sync Facebook contacts.
As for the Nexus One, this is the first encounter (official, at least) with Gingerbread, so congrats to you, Nexus One owners. Google says that the update could take as long as couple of weeks to hit your device, so be patient. In any case, enjoy your reborn Nexus One.
P
i just bought a google nexus one with android 2.2. the system update shows that i am uptodate. i tried installing 2.3.3 manually using the 43.6mb update.zip file from my sdcard. the install process aborts saying the signature is not valid. what shoul...
m
i dont know what is wrong but im still android version 2.2.1 and i have the nexus one and i tried to reboot my phone and it also didnt work so please HELP?
R
I don´t know why, but my version is 2.3, number of version soju-userdebug 2.3 GRH55 79397 test-keys. How do I update to the 2.3.3 version? Do I need first update to 2.3.1, and then to 2.3.2 so I can update to the latest version? I tried the &qu...
ADVERTISEMENT