On paper, the Asus ROG Phone II packs all the top specs that 2019 has to offer - a 120 Hz refresh rate display, Snapdragon 855+ chipset, 12 GB RAM and a reassuring 6,000 mAh battery. The display is flanked by a great dual speaker setup and Asus updated all three cameras with sharper sensors. Sure the new ROG Phone is still rather bulky weighing in at 240 grams and the design isnít for everyone but this phone is undoubtedly packed to the brim with features and also boast an interesting array of accessories.
The biggest wow factor with the ROG Phone 2 is its 120 Hz AMOLED display. Itís a real treat to use a phone with this kind of panel and this obviously translates well to the few games that support the high refresh rate. The stereo speaker setup is one of the best weíve tested and gets plenty loud, rivaling some portable speakers at max volume.
Design-wise the phone retains the gamer aesthetic from its predecessor alongside the programmable RGB lighting and dedicated air trigger areas on the right side. Under the hood, we have the latest Snapdragon 855+ chipset paired with 12GB RAM and up to 1TB of UFS 3.0 storage.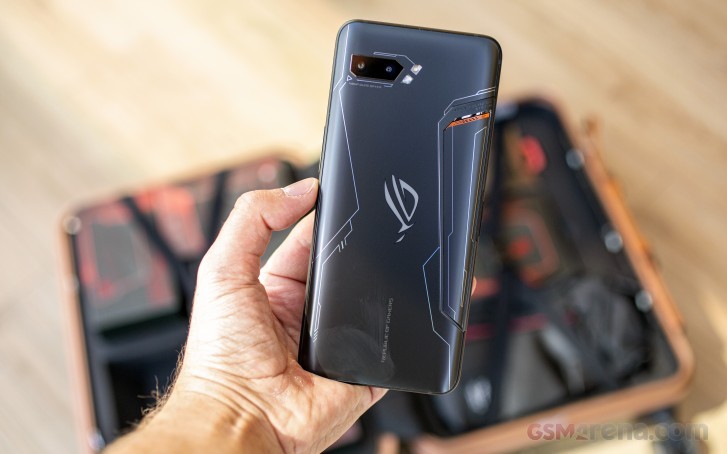 Moving on the dual-camera setup delivers capable shots from both the main 48MP sensor as well as the 13 MP ultrawide shooter during day time but fails to impress in low light scenarios. Video recording goes up to 4K at 60 FPS. The ROG Phone II comes with a massive 6,000 mAh battery which doesnít disappoint as it managed to last 114 hours in our tests with the display set to 120Hz and a whopping 132 hours when scaled down to 60Hz.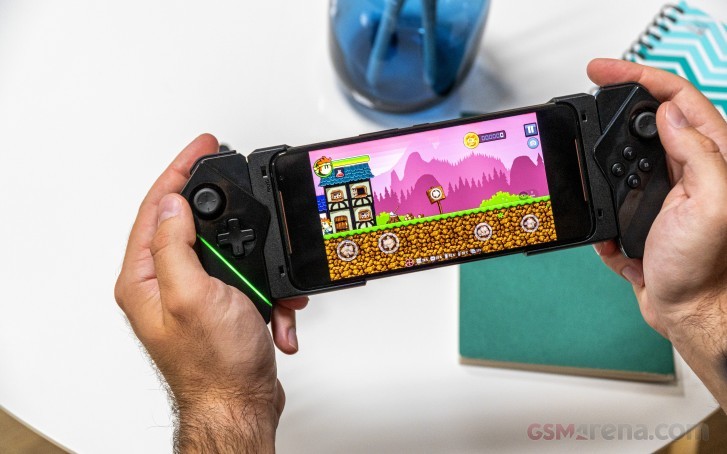 Overall the ROG Phone II comes with everything you want in a 2019 flagship in terms of hardware. Perhaps the only weak point is the camera department but the phone more than makes up for it in every other aspect. If you want to go through a more detailed explanation of all the ROG Phone II features head over to our full written review.
N
Dude, come on!!!! Do you know how many news post does GSMARENA have per day? how many reviews and etc???? and each of them get how many comments? if they want to listen to what each user asks them, do you know how long would it take? y...
s
see, it is illegal for game servers to discriminate nor prioritize connection from devices of certain oems. the only way the game server can tell the brand of a device is if it requires for devices to provide its imei, which is not the case- connecti...