George
I'd have to name the Galaxy Note9 as my pick for 2018 precisely for not being part of certain destructive trends. Call me backward, but I still find the war on expandable storage and headphone connectors stupid and don't even get me started on notched displays, be they full-on iPhone X style, or dew drops, or whatever - just no!
Now, I will admit Samsung has jumped on the bandwagon of AI-this-and-that, but Bixby can be easily sidelined (accidental double presses of that wasted button haven't happened to me). The Note9 is also up there with the most expensive handsets on the market, which is another area where things aren't going quite the way I'd like them to, but I will argue with anyone who says it's not the most phone you can get for your dollar.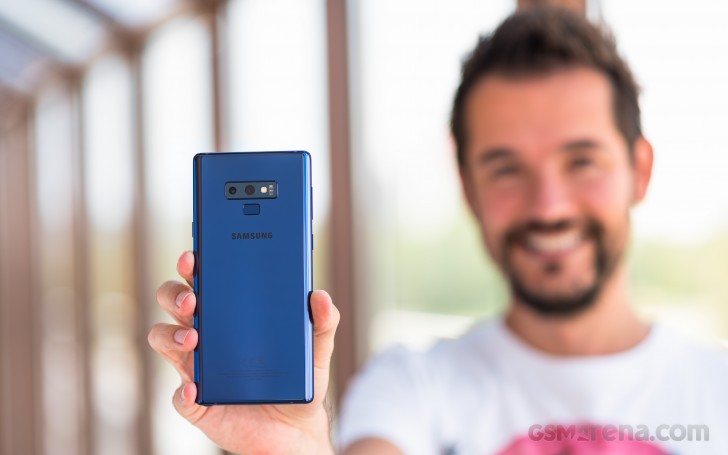 Not all trends are bad, and the Note9 is missing out on new developments in the field of fast charging, I'll admit. Samsung's QuickCharge 2.0-level Adaptive Fast Charging is what, 5 years old now? I'm just hoping they'll go with Power Delivery instead of some new proprietary solution - I've had enough of those.
Also, I was sort of rooting for Samsung to lead the way in under display fingerprint sensors, which is clearly not the case. Meanwhile, I'm cautiously enthusiastic about the rumored ultra-wide camera on the S10 - I've been longing for one on a Samsung for some time now and the ones on the current A-series phones don't quite cut it.
So yeah, speaking of top picks, nothing tops the Note9 right now, the way I see it. On my Pixel 3 screen. Wait what?

Victor
Best phone of 2018, best phone of 2018... Now, that's a tough one. Not for lack of choice, mind you. Throughout the year quite a few devices managed to pique my interest. The Huawei Mate 20 Pro some of my colleagues already mentioned is an exquisite piece of hardware on almost every level. EMUI is a bit of a love-hate relationship for me, personally, but Huawei's camera software and night mode definitely took more than a few of us at the office by surprise.
Of course, that initial wave of excitement about the algorithmic low-light photo magic was followed by the Google Pixel 3 and its amazing leaps into computational photography. Mobile photography will never be quite the same in a very good way and I'm sure processing magic will be the way to go forward in the future.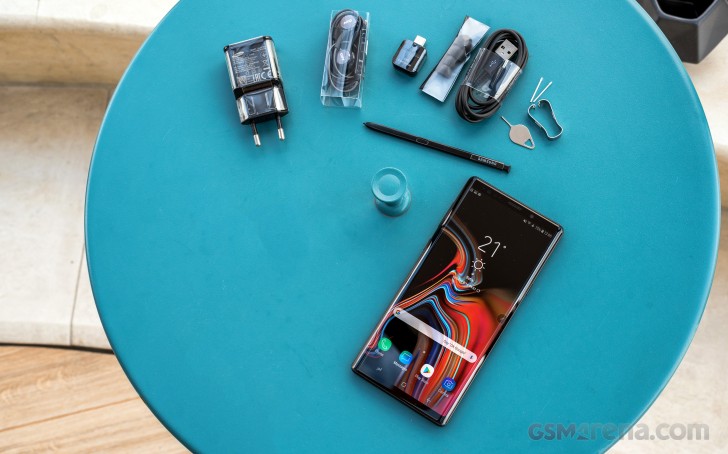 But, enough beating about the bush, if you had to twist my hand into naming my personal top device for 2019 it will probably be the one currently in my pocket - the Samsung Galaxy Note9. The reasons for that choice are numerous. The fact that I have owned and used every single Galaxy Note since Note 2 played no small part in that particular decision. I am clearly a creature of habit, but I am more than ready to defend the Note9's title as the most versatile phone currently out there. My colleague George already expressed pretty much all of my sentiments about odd display cut-outs, the state of the mobile market and the Note 9's unique place in it, so I'm not going to regurgitate the same.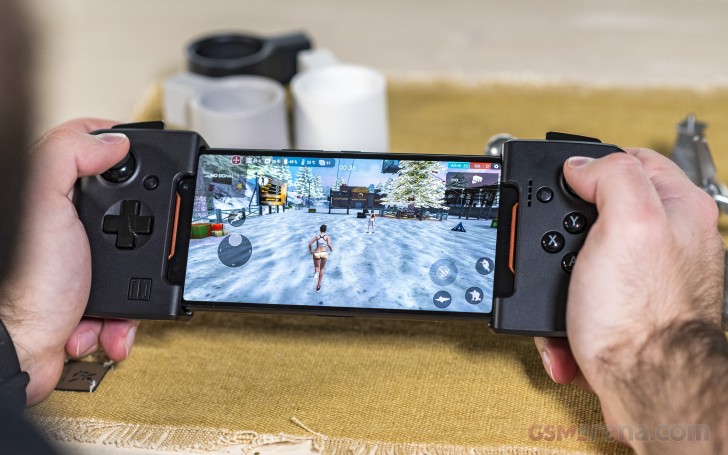 What I will do is take this opportunity to express quite a bit of excitement about the future of mobile and the way I foresee it - branching! It might be the recent ROG Phone review in my backlog talking, or maybe thy flexible display "hype train" that I have been patiently riding aboard for a few years now finally nearing its first station in 2019. Regardless, I am excited about something different. The way I see things going down involves at least a couple of new classes of mobile devices taking shape, be it dedicated gaming hardware or a whole new versatile form factor in-between phones and tablets, with magical unfolding abilities. But, I think I've started rambling, so I'll just leave it at excited and hoping for something new and different.

Angie
Straight up, my favorite phone of the year is the Galaxy S9. It's compact, it does everything I need it to do, and I didn't experience that moment of "huh, oh, I can't do that I guess". Also, the days of TouchWiz are far gone, so I actually enjoyed the UI. Perhaps that's why I let it go when I was recently asked to because it was needed in the test lab for some further testing.
Despite all these manufacturers chasing "better" features, I often feel like I have to sacrifice a bunch of effort to do basic things and honestly, I don't have the time for that. I want my phone to work for me, not the other way around.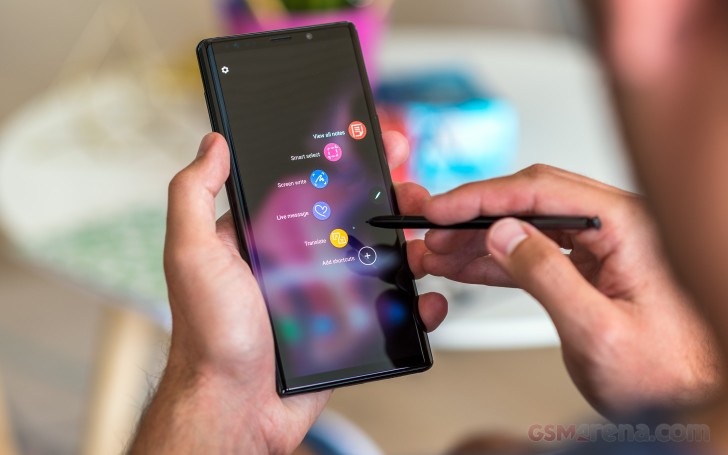 However, if you're like me, but want a beast and a better camera, I'd have to name the Galaxy Note 9 as my top pick for 2018.

Chavdar
2018 felt like a breath of fresh air due to the introduction of several novel form factors of the all-screen phone. I really enjoyed the mechanics and the physical feedback of the smartphones with moving parts. Unfortunately, each of these devices had a set of their own drawbacks so none really made it high on my list.
In the end, I settled on a more conventional smartphone as my choice for the best phone of the year. The OnePlus 6T covered all the bases for me - a cool brand identity; an UD fingerprint reader for a splash of bleeding edge tech for the nerd in me; a reasonable price tag; clean and responsive software with just the right amount of custom features; a great AMOLED screen with a minimal notch; a camera with an awesome dynamic range; really fast charging; and solid battery life. Sure, there are phones which can best the OnePlus 6T in any of these aspects, but none is as good in all of them simultaneously.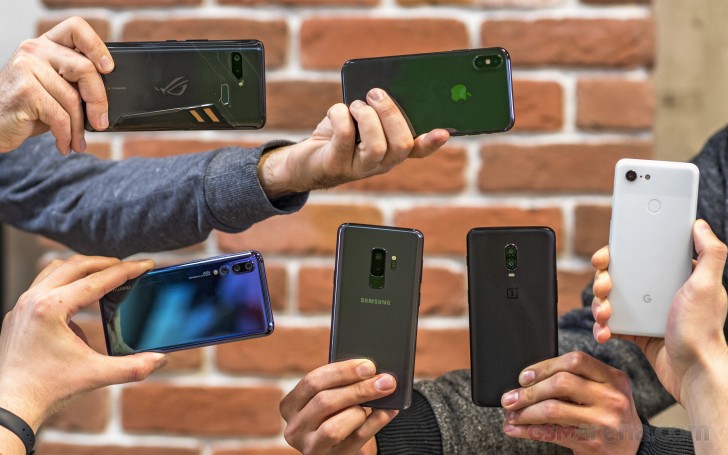 With that said, on behalf of the senior editorial staff here at GSMArena, I'd like to conclude this article by thanking all of my fellow editors for the hard work throughout 2018. I enjoyed working with each and every member of this wonderful team and I hope you will carry over your endless curiosity, passion, creativity, and perseverance into 2019 as well.
I would also like to thank you - our readers - for the loyalty, support and the never-ending critical feedback that has always kept us on our toes and motivated us to do our best and beyond. Happy New Year, everyone!