Peter
Shuttle Music Player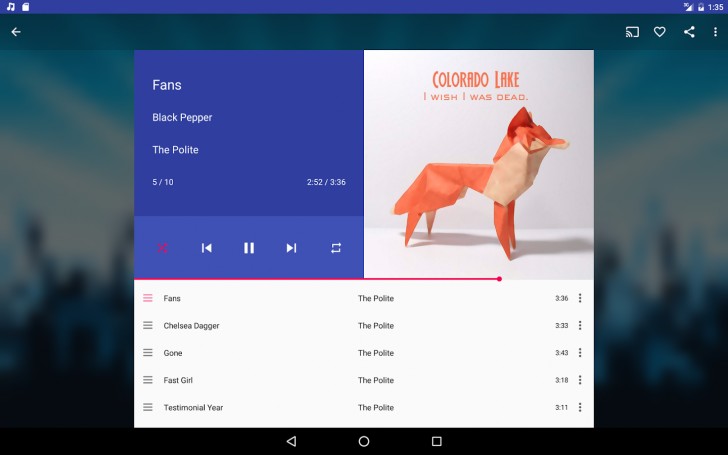 I used to use Samsung's music player, but after moving to CyanogenMod I had to change players too. After trying several options, Shuttle is the one that stuck (it was called AMP at the time).The app has a beautiful Material design (something I care about) with customizeable colors, lyric support (built-in only) and can automatically download album art (with work-arounds for glitchy MediaStorage, a common occurrence with custom ROMs).
A Dark Room, Candy Box 2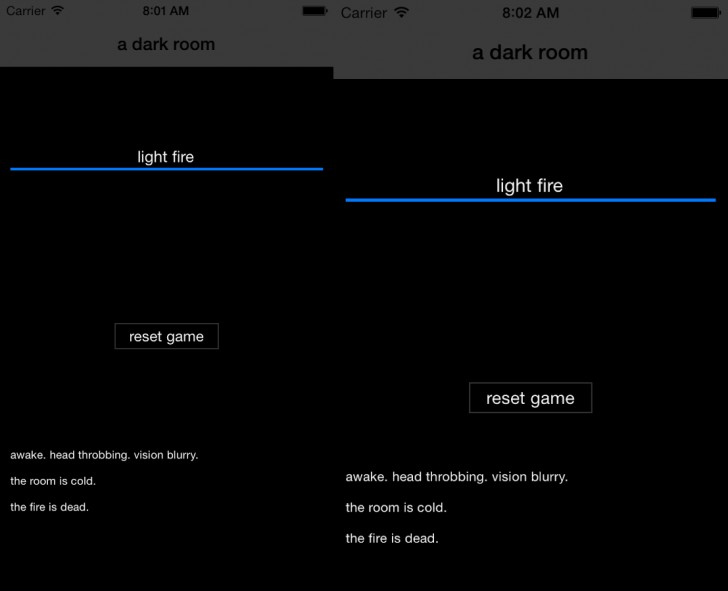 You wake up in a dark room with no memory. Soon, more people wander in from the cold and, worryingly, you hear strange noises coming from the woods. For a text-only game, A Dark Room manages to be quite tense, which is why I stuck around with what is essentially a cookie clicker. And it paid off!
Minor spoiler alert: From a rickety shack you built up a small town and then the game thrusts you into a rougelike dive into caves full of monsters! I didn't expect that, but it was a great surprise!
Android (paid) • Android (free) • iOS (paid)
A Dark Night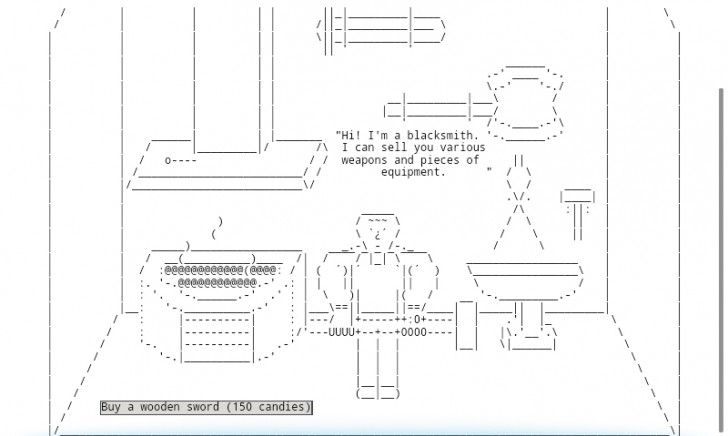 A Dark Room is similar to Candy Box, which has been around longer and has a heavier focus on the RPG elements. How do you go from eating candies to battling Monkey Wizards and Octopus Kings? To find out, you'll need to answer riddles from wise squirrels and solve other baffling puzzles (while resisting the urge to Google the answers).
Resize Image (Tiny Image)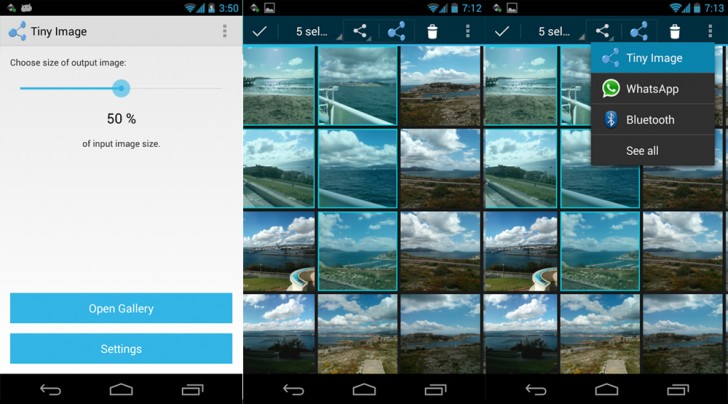 One day Gmail informed me that the photos I was trying to send were too big and I had to send them over several emails. The other option was to manually downsize the photos one by one, so I needed something to easily resize images in bulk. This is the app I chose for its simple UI - you select images from the Gallery and use the Share dialog to push them through Resize Image.
After it has done its job, you get a new Share dialog (to pick Gmail or other) and that's it! From the app settings you can pick a resize method - resolution or file size (I picked this one) and a slider for fine tuning the size.
Open GApps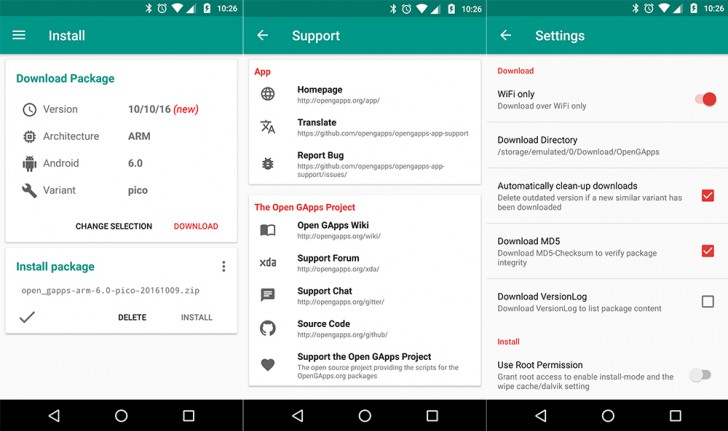 Did I mention I went through several custom ROMs on my past phones? If you've done the same, you know flashing the GApps package is an extra hassle, unless you use an app like this one. It detects your OS version, your hardware (32-bit, 64-bit, etc.) and lets you select a package (from pico to the full Google package). If you give the app root access it can automatically cue up the package to be flashed, otherwise you have to manually do it through the recovery.

Vince
Let's make this clear from the get-go: I am not a mobile game person. My smartphone is like a Swiss Army knife to me and only holds the necessary apps I need for me to live a smarter life.
Unified Remote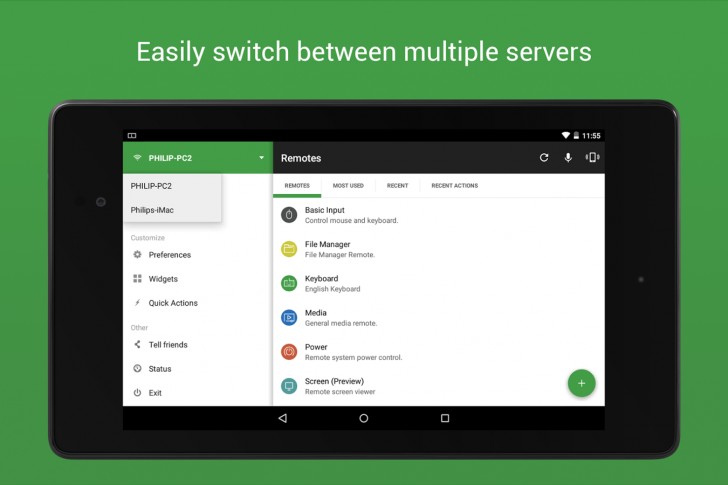 As such, I want to kick things off with Unified Remote. This is a life-saver for those who want to have complete control over their PC from their smartphone. Whether its to have simple mouse and keyboard, controlling media playback or even have your PC automatically turn on when you walk in the house, Unified Remote has you covered.
There's a free and a paid version of the app, and you wouldn't need to reach for your wallet if you need just simple media and input control. However, I advise you to wait for the app to get discounted (probably during the Holidays) and splurge for the full version.
The paid version gives you access to a plethora of remotes for specific applications. On top of this, it removes ads, adds IR actions, enables screen mirroring and a whole lot more.
Android • iOS • Windows Phone
Relay for Reddit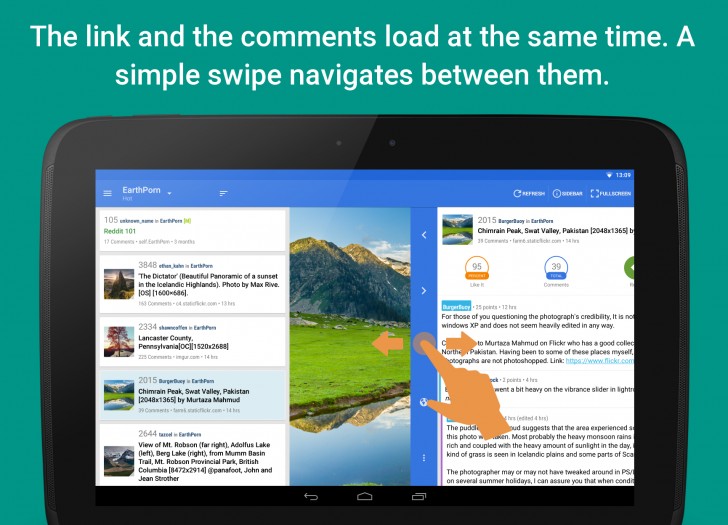 I am an avid Reddit user and Realy for Reddit is my app of choice for caring to my addiction. Its simple user interface is very intuitive, but don't let that fool you - the app is very powerful. Again, the free version is more than enough, if you don't mind the single ad that appears at the bottom of the screen.
OneNote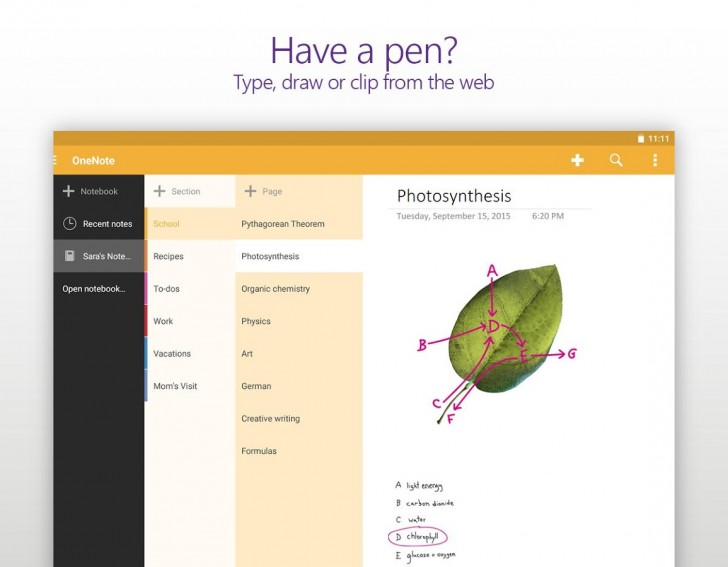 Taking notes is probably the most trivial thing you can do on your phone. However, very little apps do it as good as OneNote. Not only does it sync with your PC and other devices, but it also takes a very interesting approach to note taking in general.
You organize your apps in Books, which have Pages. It may not work for some, but for me it hit the bull's eye and makes it easy for me to keep up with things and organize my thoughts.
Android • iOS • Windows Phone

Kaloyan
I rarely use productivity apps and the ones I prefer are mostly for fun. I don't have the urge to edit photos on my phone, or keep my friends informed about my daily experiences via different social networks.
I do have a few game franchises that I follow on iOS - the Room series, the Grisly Manor saga, and the Secret Files adventures. Luckily two of those got some very nice sequels this year, so it wasn't all Pokemon Go or bust.
The Room Three
Since the first Room was released I knew this game would be shaping the escape-room genre for the years to come. It had a very nice backstory, intriguing puzzles, and captivating graphics and environments. This year The Room Three was released and it builds upon its predecessor with an even richer story, a deeper mystery, and a plethora of new puzzles. I was waiting for this third installment for years and it was all worth it.
Pokemon Go
The hype around Pokemon Go may have died, but the game is far from fading into the oblivion. In fact, there is a rather stable player base and the game is still as interesting for me as it was at the beginning. I just like finding and collecting stuff, be those real (geo caches) or virtual (Pokemon), so I still occasionally fire up Pokemon Go and catch some virtual cute creatures.
The game is rather nice companion for when I am walking my dog, waiting for my girlfriend in the mall, or even when walking to the office. Now that I got most of the first-gen Pokemon, it's mostly hatching eggs and collecting candies, but the second-gen will bring the adventure back for sure.
There is a lot to be desired, of course. Things such as Pokemon trading, better gym utilization, and even PvP battles, but it seems those are on the way.
The media surely helped Pokemon Go to become a worldwide phenomenon, and that annoyed some, while gave false hopes to others. But even with such a big player reflux, the game is alive and kicking, so don't let that fool you.
Never Alone: Ki Edition
Recently I played Journey and Flower on my PlayStation 4 - wonderful console games, and I began searching similar pieces of art and storytelling on iOS. That's how I found about Never Alone and I was delighted to find there is an iOS version available, too.
The game's protagonists Nuna and the Fox are searching for the source of an eternal blizzard storming the world. Telling you more will spoil the adventure, but it's definitely worth it. The whole game is a piece of art, emotional, beautiful, and you won't rest until the end. You can get it on PS4, PS3, Xbox One, PC, Mac, Android, and iOS, so you have quite a few choices.
Rayman Classic
Rayman Classic was recently released in the App Store and while everything about this game is archaic, it brings so many memories. I played the original game in 1996 and its sequel, and I was a big fan. So having this gem on a smartphone is a great and heart-warming blast from the past.