Chavdar
MSQRD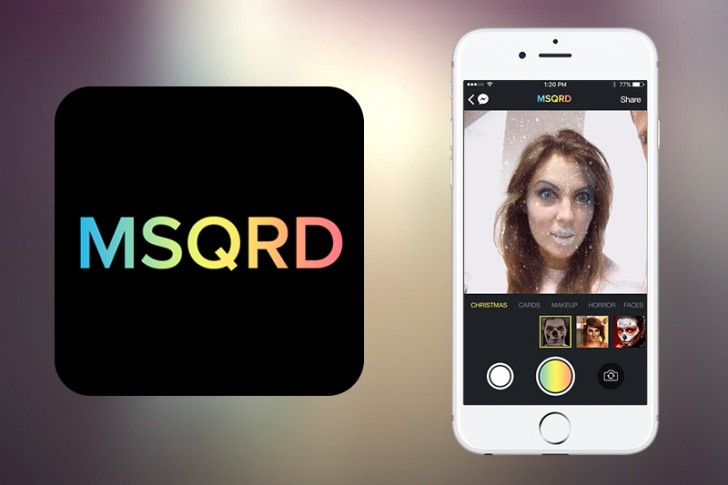 MSQRD (spelled Masquerade) is an app that came out in 2016 and it utilized the phone's selfie camera in a novel way by overlaying various masks on your face in real time. It does that by clever face tracking - a technology that took the app devs years to develop. It became such a smash hit that Facebook went out and acquired it only a few months after the app's launch exactly a year ago.
Content Blocker+ for iOS
Apple introduced 'content blockers' for Safari in iOS 9 back in September 2016. This feature, which essentially ushered in ad blockers to the platform, is not a setting or a service provided by Apple but you have to download an app that adds the functionality to the web browser. I use Content Blocker+ because it's free, it works just fine and it allows you extra controls such as whitelisting certain domains - so you can enable ads and tracking on certain websites. And best of all, once you set it up, there is no overhead in using it - you just continue using Safari as you normally would.
FireFox Focus for iOS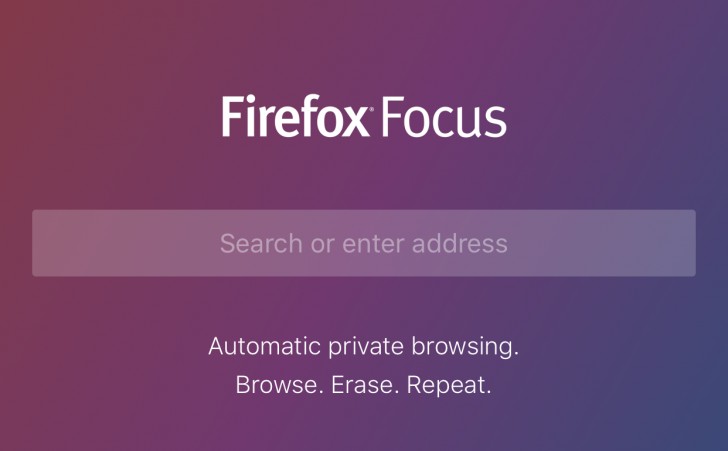 FireFox Focus is a nice alternative but it doesn't provide an easy way to whitelist certain websites. The good thing about it is that it eventually evolved from being a simple AdBlocker addon to becoming a fully fledged browsing app. The main focus is private browsing disabling any tracking features websites use.
Price Alert for Amazon
Price Alert for Amazon is one of the apps I picked up recently even though there is nothing that novel about its concept. It allows me to follow the price changes in some of the more expensive products I plan on buying from Amazon so that I don't miss a short-term deal. It works for any of the Amazon regional websites and you can add items to track straight from the mobile web browser. Monitoring the first three items is free, but you can pay for lifting the limitations of the free version.
iOS only (but there surely must be Android alternatives)
Family location sharing with GeoZilla and Life 360
This year I started using family location sharing and I am pleasantly surprised by the capabilities of GeoZilla (entirely free) and Life360 (free with some limitations that require upgrading to Premium). As long as you enjoy a level of trust with your family members that allows to not mind sharing your location with them all the time, you can really appreciate the benefit of always knowing that your loved ones are safe.
You get extra features such as the option to check in at certain place to let everyone in your family circle know you've arrived. You can get notifications if someone's phone battery is going low and even the option to send location-specific to-do lists. For instance, they can get your shopping list as soon as they get to the grocery store.
Both GeoZilla and Life360 are excellent location tracking apps - you can define certain zones and you get notified when specific family members enter or leave the zone. Best of all is that both apps are cross-platform so it doesn't matter if your family members are using Android or an iPhone.
The caveat however is that on Android, location tracking does put a strain on battery life, but all the phones I tried it on, still managed to go through a full day on a single charge.
GeoZilla: Android • iOS
Life360: Android • iOS
And finally to some casual games I discovered this year:
Rodeo Stampede - Sky Zoo Safari
The Rodeo Stampede is a new take on the endless platform runner ala Temple Run or Granny Smith. By forcing you to lasso your way from the back of one wild animal to the next in specific opportunity windows, it introduces an entirely different game mechanic to the genre. Since I couldn't rely on the muscle memory I've built up in similar platformer titles, the gameplay felt refreshingly new.
Angry Birds 2
For fans of the series, Angry Birds 2 is the best release of the franchise so far. The gameplay hardly needs any description but it's addictive as usual.

Himanshu
I haven't played many mobile games in the past few years. Not that I don't like playing games, I hardly get any free time nowadays as I always find myself occupied between my work and my family - may sound like an excuse, but believe me, it's not.
Anyway, coming to the point, I do have interest in useful mobile apps especially if they make things easy for me. And this year, I found at-least a couple of apps really useful. So here they are:
PhotoScan by Google
To be honest, I never imagined that there could be a more improved way of digitizing old, physical photographs through mobile. Like many others, I also used to just take digital snaps of my paper photos in the name of digital scan, and frankly speaking, was more or less satisfied with the result.
Then came PhotoScan, a scanner app from Google, and I must say it really impressed me, specifically with its ease of use and the quality of scans it produces. As the company claims, it really produces glare-free scans. In addition, it provides several useful editing-related features as well. You can back up your scans with Google Photos, another awesome app from Google.
Contextual App Folder (CAF)
Given the rate at which apps are being developed and consumed, it won't be a stretch to say that we sometimes don't even remember what all apps we have on our device, let alone use them. This effectively defeats the purpose of having apps in the first place.
CAF aims to solve this problem; at least it tries to. Basically, it creates a contextual app folder - which is actually a widget - on your device's home-screen, so that you can easily access apps relevant to, say, your location or some particular situation you are in or activity you're doing.
For example, CAF will show you fitness tracking apps once you reach your gym or running location, or your music apps once a headset is plugged in to your device. Cool, isn't it? However, keep in mind that the app is currently in beta, so it may have bugs. It's worth giving a try though.