Prasad
Admittedly, I am not a big app person. Although I do try a lot of apps, they are usually for the weekly Best Apps and Games list, and end up being deleted shortly afterwards. The only apps on my device are the absolute basic needs, with social and messaging apps forming the bulk of them.
On top of that, 2016 didn't see the release of any particularly great apps, which explains why both Apple and Google gave their award to Prisma, of all apps. I do play a lot of games so my list will include only games.
Lara Croft GO
This has been a standout game for me this year. Based on the gameplay style first introduced by Hitman GO, Lara Croft GO skillfully combines the limited, board game style movement with the gameplay style and aesthetic of Lara Croft games. It's just a very well made puzzle game that looks stunning and is a lot of fun to play.
PKTBALL
PKTBALL is one of the most stupidly addictive game of the year. A tennis game at heart, the game lulls you in with its simple gameplay mechanics but then catches you off guard with the speed at which it moves. Once you get the hang of it, it's impossible to put down and you'll be swiping on your screen till your fingers go numb.
PinOut
Continuing the arcade action is PinOut, a take on the classic pinball. Rather than having a fixed height board, you keep rising higher and higher in this game, with the goal being get as far as you can before the time runs out. The game is addictive but what takes the cake is the superb visuals and music. Although it needs some beefy hardware to run at its maximum settings, the game is an absolute delight to look at, as it is to play.
Mr. Robot
The Mr. Robot game is not what you would have expected if someone told you they were making a game based on the popular TV series. The game challenges your perception of what a game can be, with the entirety of gameplay being chatting with different people through a phone in the game. The game is based on communication and social engineering, much like the TV show. You talk to people and you extract information out of them or coerce them into doing things they wouldn't want you to and you do that by being anonymous or by assuming a fake identity. It's all very exciting and the execution is practically flawless. After a while you'd forget you are not messaging a real person.

Ricky
There were a couple of apps that made the mark this year. The first choice is easily Pokemon Go. It was an innovative app whose game mechanics offered a fresh new way to play an online game, not to mention that walking around and catching these fictional creatures was a dream for many kids who grew up in the 90s.
Pokemon Go
The first week the game came out, I saw someone playing the game in New York City literally everywhere. Parks got crowded and swarms of strangers hung around to catch whatever Pokemon decided to spawn at that moment. It also allowed some people an escape from the negative or tragic current events that have happened throughout this year.
Snapchat (2016 features)
I have to mention a couple more imaging apps here, because both Snapchat and Instagram have been going at it head-to-head. Snapchat has figured out how to get everyone on the hype train with Spectacles, and the app's constantly changing variety of image filters is enough fun to keep people using the app and it keeps the app new. Snapchat's Spectacles is a very interesting, hype-inducing occurrence, and the company was able to sell a $130 pair of sunglasses to diehard users of the self-destructing photo app. I'm excited to see what's next for Snap Inc.
Instagram (2016 features)

Even though Instagram took several pages from Snapchat's book, it has done so successfully. On top of the image sharing that Instagram users have come to love, the same users can put up self-destructing stories that followers can watch through. Instagram has been able to incorporate the same style of sharing moments as Snapchat without the learning curve that some folks have been hesitant to learn.
CityMapper

I live in New York City, so instead of Google Maps, I found myself using City Mapper to get around. It offers a much easier way to check the nearest bus or train stops with a simple map view, no need to mess with bus-stop codes, and it even shows you a ticker to see which trains or buses you can expect to arrive, and in how many minutes. I also thought City Mapper did a better job of directing me around service changes or delayed train lines.
Roller Coaster Tycoon (Classic)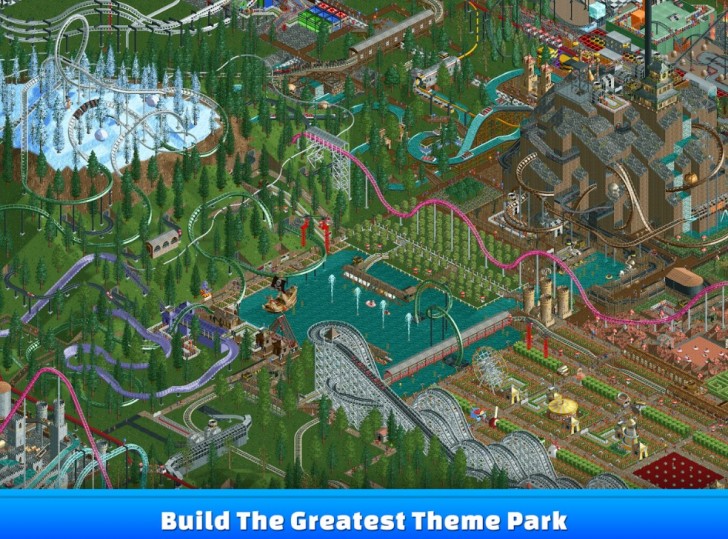 Finally, a game that is near and dear to my heart, Roller Coaster Tycoon (Classic). A port of the original computer game that I grew up with has been released on Android and iOS for a one-time purchase of just $6. The game just came out a few days ago and the reviews look promising. The game mechanics have been optimized for mobile, but the best experience you'll get with RCT Classic is with a tablet. No in-app purchases or ads are seen in this game, a breath of fresh air for games that are otherwise stuck in today's mobile platform model of IAPs and skippable ads, much like the straight-to-mobile release of Roller Coaster Tycoon 4, which had many die-hard fans of the original PC game quite disappointed.

Vlad
Prisma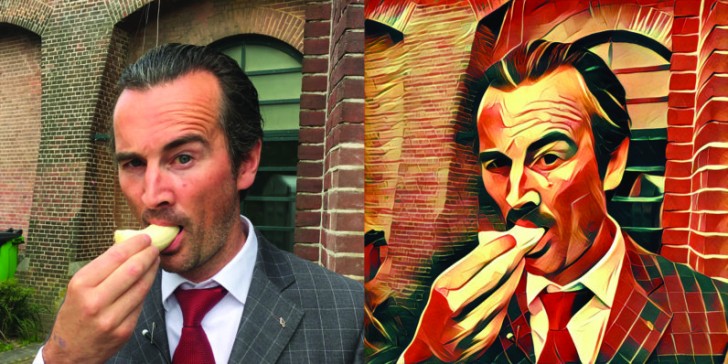 Filters are a dime a dozen these days, right? There's no app that's even remotely photo-related and worth its salt that doesn't have dozens of these baked in anymore. And still, when it launched this summer Prisma managed to surprise everyone by adding its own twist on the old filter game. It's best to just ignore the buzzwords surrounding this app ("AI", "neural networks"), and simply let it do its thing. As you may know by now, it takes your photos and turns them into something resembling works of art. Many styles are available (perhaps calling these filters isn't warranted since they alter the images in much more profound ways), and the truth is Prisma has got me hooked. I don't use it for those shots that have interesting things (or people) in them necessarily, but mostly for the stuff that's otherwise mundane - you'd be amazed what Prisma can output from just a photo of a tree branch.
GBoard
Launched in May on iOS and just this month on Android, Gboard is a refreshing take on the mobile device keyboard. It has Google search built-in, so you don't have to leave the messaging app you're in just to look something up, copy a link, then switch back and paste it. That feature alone would make it worth installing, but there's more - for example, its suggestions get better with time (because it learns from your usage), there's no complicated way to add new words to the suggestion roster, and searching for emojis and GIFs is neat. Oh, and you can type in multiple languages at the same time (at least on Android), and this is the feature that made me finally give up on SwiftKey. Of all the keyboards I've tried SwiftKey used to be the only decent one to provide this functionality, which is impossible to live without if you regularly type in more than one language. Hitting a language switching key every few words gets old fast. But Gboard came along and, despite not being perfect, it's made me easily forget about SwiftKey's incredible lagginess on Android (and its propensity for randomly capitalizing words in the middle of a sentence).

Ivan
In 2016 I went through a lot of phones - I started out with a Huawei Nexus 6P, then a Samsung Galaxy S7 Edge, then a OnePlus 3, again an S7 Edge and finally the Apple iPhone 7 Plus.
The latter choice is the one where apps and games are really a great experience for me. Not because Android lacks the content nor because I dislike Android, either, but because iOS gets the good stuff first and has a much better store experience - the iTunes store has dedicated sections like Editor picks of the year or Games that work great with 3D Touch - something missing from the Google Play store where content is a bit scrambled around.
Then thereís the little business of the Apple A10 chip which is just unmatched for performance but Iíll get to that and why it matters in the later paragraphs.
Apps of 2016
Iíll preface my piece by saying that Iím by far not the guy at HQ who tries all the new software first. I like my phone clear of crap I donít use but I still managed to scrape together a list of titles for you guys.
Google Photo Scan
Starting off with Google Photo Scan. Itís an ingenious app that lets you digitize your physical photos. And it works very intuitively.
Then thereís Prisma - it converts any photo into a contemporary (or modern) piece of art. There are tons of presets and styles and you can adjust the strength of the filter. Prisma was plagued by slow server responce at the beginning but has since fixed its issues but remains noticeably faster on the iPhone than on the latest droids - perhaps that potent A10 chipís doing?
MSQRD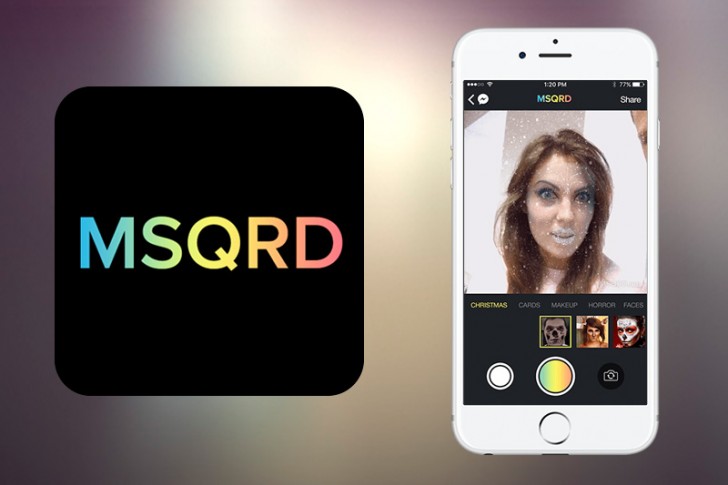 The last is the final photography app - MSQRD. Masquerade is akin to Prisma in that it gives a filter effect to your photos but instead of changing the style it adds elements to your picture such as mustaches to your face or turning you into a bear.
Narwhal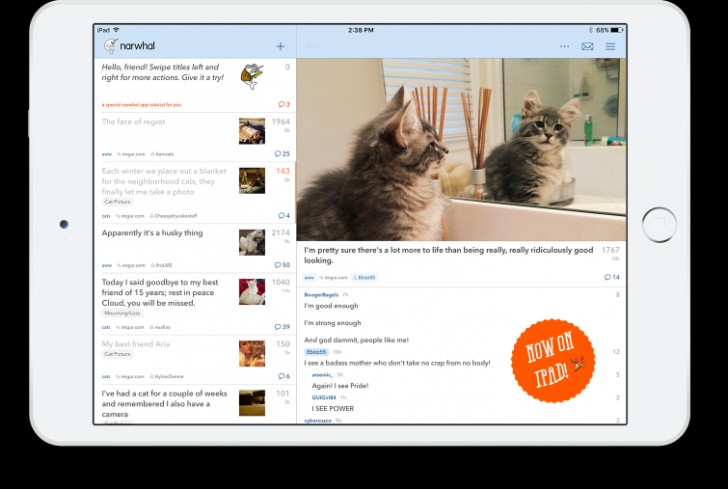 The last entry is Narwhal - the first Reddit client for iOS I actually like and one that has a fully featured free version. I used to enjoy Mars for Reddit but then it got scrapped and then it got redone but it had lost its charm.
I feel like iPhone owners are not into Reddit that much because up until now there was no great client while Android had Relay and other superb apps. Narwhal is cool, customizable and has great style.
Games
Altoís adventure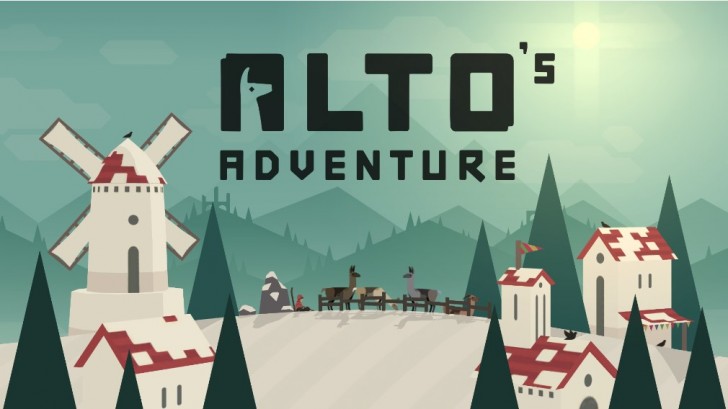 I donít do a lot of gaming on my phone so this will be short. First is Altoís adventure, my favorite game - itís from 2015 but it got some nice upgrades added this year that feel like another game altogether. In Zen Mode you can just ride until you donít feel like riding and itís great.
The music is soothing, the visuals are great and the gameplay is addicting.
Never Alone: Ki Edition
Finally thereís Never Alone: Ki Edition - itís a great game where you play as a small IŮupiat girl in Alaska and her pet white fox. You can control either character and each has its strengths and skills.
The setting is a beautiful Alaskan winter wasteland and itís gorgeous.