Which were the most remarkable smartphones of 2016?

Peter
OnePlus 3T, though I may be biased because I just bought one. Hereís the thing - why do all makers shy away from a pure Android phone? Seriously, name one other than Googleís own Pixels. Even Android One phones are all but gone. I also recently bought a WebOS-running LG smart TV and found myself wishing I could just install Android apps, they can turn the TV into a multimedia powerhouse so easily.
Give me an up-to-date stock Android and Iíd be in my happy place. Thatís why New Nokia (aka HMD) is my big hope for 2017 - it was great at differentiating itself with hardware (at the time Symbian changed at a glacial pace). Of course, Iíve only heard rumors that the new phones wonít be heavily skinned like the unfortunate Nokia X handsets, so this year my vote goes to OnePlus. Next year, who knows?
Honorable mention goes to the Xiaomi Mi Mix. I had the 3.3Ē Sony Ericsson Xperia ray because I wanted a small phone, bezels are obviously not my thing.

Vince
2016 gave us some astonishing phones to look at. For me the most remarkable is the Xiaomi Mi Mix, but as breathtaking as it is, itís not a very complete package in my eyes - itís slippery, unnecessarily big and expensive.
Thatís why my 2016 phone of the year was the Samsung Galaxy Note7. Not only was it a looker, but it also showcased all of Samsungís know-how on how to pull off the perfect smartphone. Sadly, a design overlook and the demand for saving as much space as possible put an end to an otherwise excellent piece of tech.
But the Galaxy Note7 isnít sold anymore and technically canít be the one to choose. Hereís where the OnePlus 3T comes in. Not only is it the best value-for-money smartphone on the market, itís also got charisma. Itís the one phone that can really win your heart and become the most beloved tech product in your life.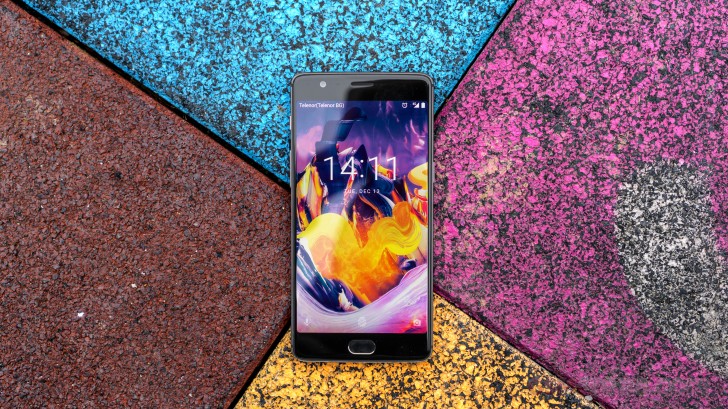 George
Iíll have to go with the Google Pixel. Sure, itís a recycled HTC design (not a particularly attractive one either, and thatís some careful wording), and doesnít bring anything new or all that exciting - after all it has no fancy dual cameras or iris scanning, not to mention the lack of proper ingress protection or stereo speakers.
But itís the Phone by Google. Itís Google stating that if you want the best Android phone, you need not look further than the OS makerís own device. For a long while it was Samsung that people defaulted to for a premium Android experience, but now they donít have to. There were always the Nexus phones, yes, but those have traditionally had less of a mainstream appeal, and more of a geek/dev vibe, and werenít really an iPhone competitors.
And the thing is, despite its flaws here and there, the Pixel is still a mighty fine phone. It also commands a mighty price tag - Googleís phones are priced to match the iPhones with competing display diagonals and storage sizes, and they still sell.
Now, the death of a certain Note might have helped a wee bit there, but I really feel that itís the G letter on the Pixelsí backs that does most of the selling, and not so much the misfortunes of the competition.

Victor
Let me just start by saying that I am a long-time Samsung user, specifically a Note fan. That being said, my somewhat odd first choice will probably be rather surprising. That would be the Samsung Galaxy C7 (bear with me here). While the Snapdragon 625 chipset is far from a powerhouse, in my opinion, it represents an important new trend. Simply put, it is the use of modern and efficient 14nm production processes in mid-range offerings.
This does not feed the eternal struggle for faster calculations or better pixel-pushing, but in my eyes, brings much needed optimization and real-world value to the mid-range segment, where most users currently shop. Hopefully, this technology and optimization-first approach will trickle down even further to the budget segments, so that 2017 can yield a new slew of battery efficient offers.
Continuing with the same logic of technological advancements and trends on a bigger scale, I can't fail to mention the Xiaomi Mi Mix. Don't get me wrong, in its current shape it is bulky to the point of being almost unwieldy and very expensive. However, in it I see a collection of design and tech implementations, that will hopefully finally break the visual stalemate the smartphone realm is in. Xiaomi definitely got an avalanche going and I believe Samsung might very well provide the next nudge, if and when its coveted foldable and flexible panel handsets finally become reality.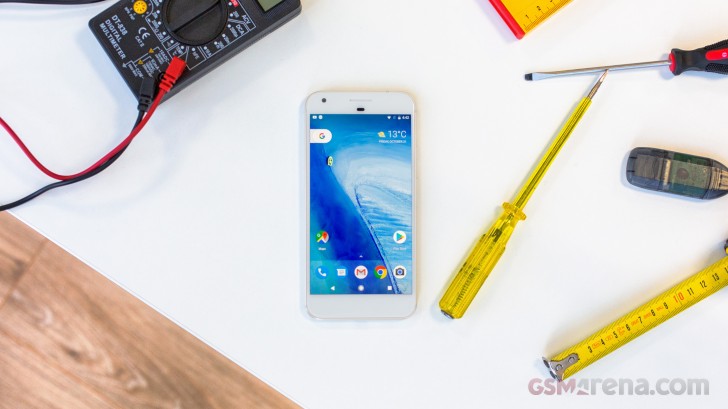 Chip
There were so many great phones Iím not even sure where to start - 2016 was a great year, wasnít it? The Huawei P9 brought smartphone low-light photography to a new level with it dual camera and even just because of that itís worth a mention.
The LG G5 and iPhone 7 Plus also brought meaningful innovation with completely different takes on the dual camera implementation. And the Google Pixel with its HDR+ mode showed that you can, in fact, use math to offset physical limitations.
Another glorious device that no 2016 list would be complete without is the Xiaomi Mi Mix. Not because itís a perfect phone, but because itís a glimpse of the future - only you can have it in your hands now.

Kaloyan
Huawei P9 was the nicest surprise for me throughout 2016. From the first time I got my hands on the P9 for its review, I knew it was kind of a special. It's very beautiful and stylish, and somewhat different from the current crop of flagships. Its monochrome camera was its key feature and gave me a whole new perspective on the mobile photography. Even if its GPU was mediocre, the Huawei P9 is still the most memorable phone this year and I used it with pleasure for the months I had it in my pocket.
Which brings me to one very controversial device I currently own, and will surely raise a few eyebrows.
Itís the Apple iPhone SE. I will accuse Apple of laziness in the next chapter, but I consider the SE model as one of the company's very thoughtful decisions, given the fact that more than 20% of the iOS users are using 4" iPhones.
I was never a fan of the big smartphones though I owned quite a few of those (including the 6s Plus) and when the SE came out - I knew it was the right phone for me. If some company is wondering how to do a mini flagship - that's how. There is so much power in this little fella that will keep me warm for the years to come. Or at least until the 7s, who knows.
The OnePlus 3 and OnePlus 3T deserve both a spot here because OnePlus succeeded in making two amazing flagships - superb design, screen, performance, camera, and very clean Android experience. I recommended the OnePlus 3 series to quite a few friends and they are all very happy with the purchase. And I really believe the company has found the right way to develop an Android flagship.
Finally, the Xiaomi Mi Mix deserves an honorable mention here. There can be no one left unimpressed by its screen, and whatever the Mix shortcomings turned out to be, it's one of the phones everyone will remember from 2016.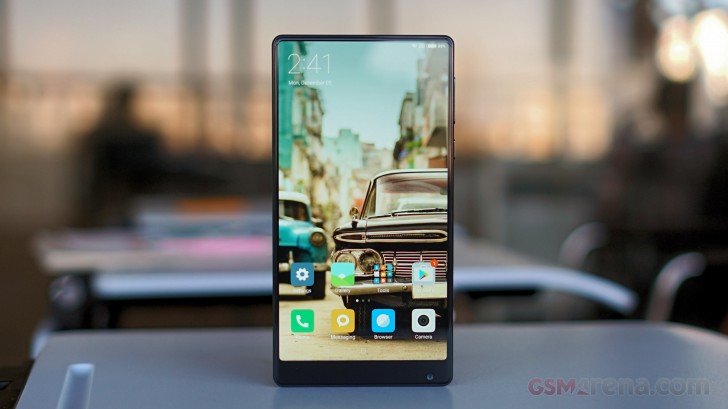 Ivan
This year was one of steady progress and not so much leaps and bounds in terms of smartphone innovation. Most brands refined their offerings - Apple added water proofing and stereo speakers to a mostly untouched design while Samsung brought back waterproofing to its Galaxy S7 line. OnePlus perfected its Flagship Killer too.
But the most remarkable product of 2016 was the Xiaomi Mi Mix. When I saw it first I believed it was just a concept product, a drawing in some R&D office in China. I still canít quite believe its real when Iím holding it.
The incredible design, the surreal screen, the piezo-electric screen tech, the ceramic body - itís all quite remarkable. Personally Iím waiting for a water-proof Mi Mix 2 with an OLED screen and a great camera.
As a runner up Iíd put Samsungís Galaxy S7 Edge. I owned this one for a couple of months and loved it. What makes it remarkable - the Super AMOLED screen, which is without a doubt the best on the market (if only the Galaxy Note 7 wasnít a dud), the super fast camera with the most incredible focus ever (I loved it for video) and the sleek glass body. The battery life and signal reception were pretty remarkable too.
If Iím allowed a third entry Iíd give it to LGís V20. It has LGís innovative dual-camera design with a true wide-angle lens and regular one thatís close to perfect in my mind, it has an innovative second screen thatís always on, a quad DAC almost no smartphone competitor can match and a solid metal body with a removable battery.

Himanshu
LG V20 - after the surprise success of the LG V10, all LG fans were waiting for its successor. And with the V20, the company didn't disappoint at all. The device's dual-camera setup, audio credentials, physical durability, and more won accolades from reviewers and users alike. And it has the latest Android OS (Nougat) out of the box. Quoting our own review of the device: "the LG V20 is a preview of what features other flagships will have next year."
Then the Motorola Moto Z - unlike the LG G5, the modularity that the Moto Z offers actually makes sense, although whether or not we'll see more modular smartphones in near future will totally depend on the device's success. The phone looks cool, so that's another plus. The Moto Mods might be expensive, but it's been just a few months since the phone launched, so we can expect prices to come down with time.
Finally the Samsung Galaxy S7 and S7 edge - before the Galaxy Note7 came in, the Galaxy S7/S7 edge were the Samsung flagship phones to look out for. And after the Note7 was prematurely discontinued, the focus shifted back to them. The handsets lived up to the expectations, and have effectively carried the burden of Note7's demise as well. Both get a solid thumbs up for their design as well as specifications (especially the camera, which gives tough competition to the one Apple's iPhone 7 features).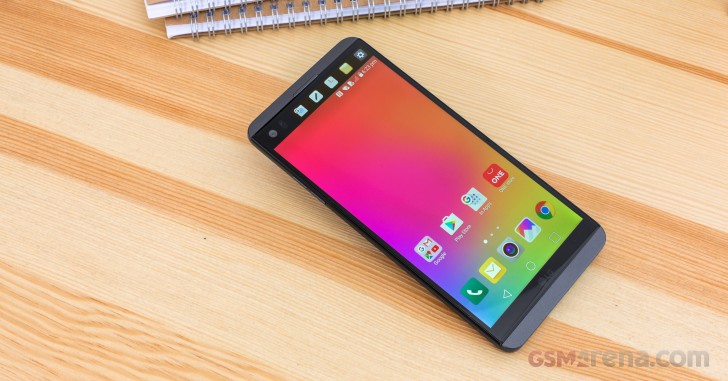 Prasad
The first one would be the iPhone 7. For the first time it seemed like we have gotten a no-compromise iPhone from Apple, with the inclusion of features like water-proofing and stereo speakers, along with the yearly performance and camera improvements. Sure, the headphone jack had to be dropped but it's not a big enough omission for this to not be the phone of the year, and as it turns out, most people don't care about the headphone jack anyway.
The second one would be the OnePlus 3. OnePlus has been trying to disrupt the market with its cutthroat pricing for two years now but while the pricing and on-paper specifications were impressive, the actual products often left a bit to be desired. This year's OnePlus 3, though, simply knocked it out of the park with all-round impressive performance while maintaining the affordability factor. Even the updated OnePlus 3T, despite its higher price, remains a fantastic value for money proposition.
Lastly, there's the Xiaomi Redmi Note 3. The Redmi Note 3 did for the budget segment what the OnePlus 3 did for the premium segment, turning it on its head with a tremendous product at a scarcely believable price. The phone went on to break sales records and even after nearly a year since launch, the competitors are still struggling to match Xiaomi's price to performance ratio.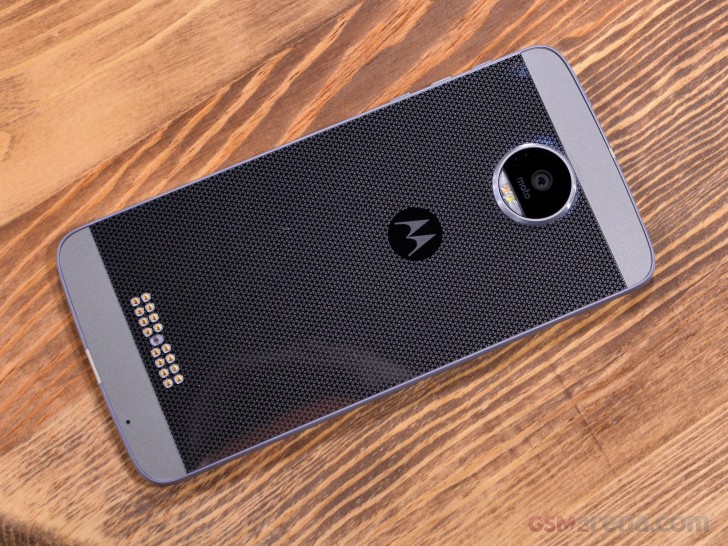 Vlad
Googleís Pixels, undoubtedly, but not necessarily for their hardware, looks, or software. With the Pixels Google seems to finally have decided to compete with Apple for the Ďnormal smartphone userí crowd, and not, as with the Nexuses, by trying to attract tinkerers and people who know what a custom ROM is. So my vote goes to the Pixels not for any feature of theirs, but for Googleís strategy. This year the company has refocused all of its hardware efforts under one umbrella, with new leadership - using its own brand and only its own brand on its products.
This is a refreshing change that came with a price hike for the Pixels compared to the Nexuses before them, because Google seems to have realized that in order to actually be thought of by normal people as being on the same quality level as Appleís iPhones, these need to cost the exact same amount. For most non-tech savvy people, ďmore expensiveĒ equals ďbetterĒ. For the first time in many, many years Google seems to actually have a strategy regarding smartphones (and hardware in general), and up until this point itís managed to execute it a lot better than youíd expect based on prior experience.
That said, there still are many things to sort out next year, starting with distribution - you canít seriously say youíre competing with Apple by selling your flagship smartphones in only a handful of countries through a handful of carrier and retail partners in total. Thatís just not going to cut it, and this being Google I wouldnít be at all surprised if the availability issues arenít going to be fixed soon, or at all. In fact, this is one company that absolutely loves to shoot itself in the foot, mind you, but this time at least the start has been promising. Letís see what comes next.

Ricky
Letís start with the Galaxy S7 and S7 edge. They offer the same exact internals and camera setup, so you didnít feel like you were duped on raw power or camera performance. The larger Galaxy S7 edge seemed to be more popular among the masses - I spotted it all over New York City, and it seemed to be the second-most spotted non-iPhone smartphone. Yet, my favorite S7 device was the Galaxy S7 Active, which I got the chance to review and I loved every moment with it. It offered the same feature rich software that the other S7 models had, but with the addition of a shatter proof screen, MIL-spec rugged body, and a much longer-lasting 4,000 mAh battery. These added features really eliminated the need for an external case, and it really added a peace of mind, knowing that no matter your job or lifestyle, the Active wouldnít give up on you. Sadly, the S7 Active remains an AT&T-exclusive deal with no foreseeable plans to branch out to other markets.
Next on the list is the Moto Z Force. Like the S7 Active, the Z Force is a carrier-exclusive on Verizon. And although the Moto Z is available in other markets, its battery is not very large. The phoneís desire to be thin has negatively affected the phoneís overall battery life. The Moto Z Force brought a 35%-larger battery and a shatter proof screen. The Moto Z Force also features one of the best Android UIs available. Near Stock Android keeps things snappy without weighing down the OS, while Moto Actions brings some of the best value-added features like Moto Voice and double twist to launch camera. And the Moto Display, which even in its first iteration, worked much better than Androidís Ambient display.
Next up is the LG V20. While it might not be the most popular phone of the holiday season. I still think it deserves some praise. The cameraís UI is quite robust, with many recording options, including manual controls for photos, videos, and hi-resolution audio recording. As a filmmaker, I also really enjoyed the wide-angle cameras on the V20. Both the front and rear of the phone feature a wider-angle camera for those really wide shots. Also great is the up scaling audio to 24 bits for any audio device via the 3.5mm headphone jack without the need for an external amp. Another thing worth mentioning is LGís commitment to keep removable batteries. Sadly for some, rumors point to an LG G6 with an enclosed battery, which makes it easier for waterproofing down the road.
With the best in tech covered we move on to the greatest disappointments of 2016. Join us after the break!