Oppo announced the R11s yesterday, with launch set for November 10. China is the first country where the device will go on sale. Registrations for the handset went live shortly after the unveiling, and a quick look now reveals that the figure has already crossed the 300k mark.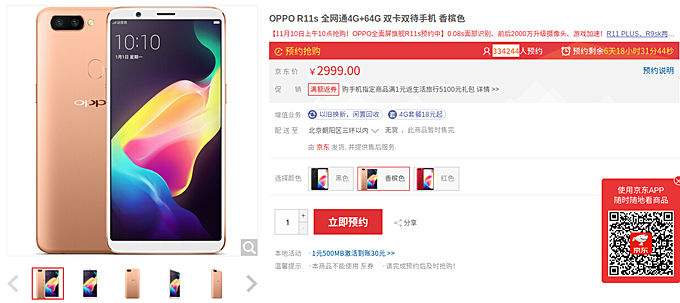 Given that there's still a week before the device will be available to purchase, it's likely that the figure will cross the 1 million mark.
Oh, and yes, keep in mind these are registrations we're talking about, and not pre-orders - no money has changed hands yet. So it's possible that the final sales number is lower. The Oppo R11s carries a starting price tag of CNY 2,999, or around $455.
455US for a phone with a snapdragon 660. Expensive Oppo For 25US more you could buy a oneplus 5. or for 549US you can buy the OnePlus 5T
That number will only go up, because those phones broke down after couple months
Damm These promoters and their figures. Only quarterly sales results matter.