It looks like the OnePlus 2 smartphone, which was unveiled just days ago, has generated a lot of interest. A quick look at the its sign-up page reveals that over 1 million people have already requested an invite to purchase the handset.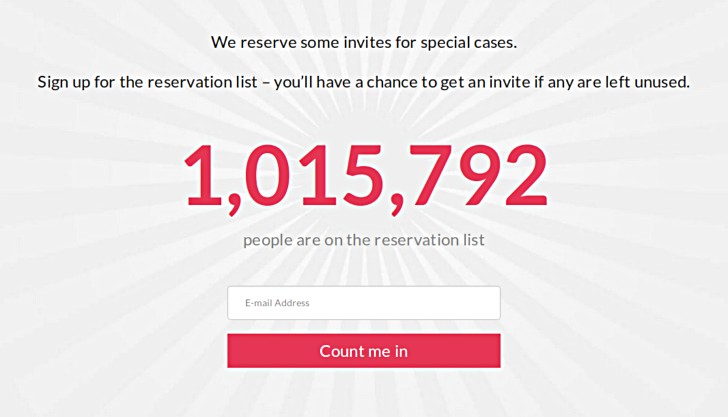 That number is increasing at a pretty fast rate given that around 760,000 people were on the reservation list when we checked a couple of days ago.
"In comparison, the original OnePlus device has sold over 1.5ql million units to date, an extraordinary testament to the growth of the brand since its founding December 2013," the Chinese company said.
"Following the global success of last year's OnePlus One, the launch of the OnePlus 2 reaffirms the brand's commitment to the highest level of craftsmanship in the industry today."
T
I bet most of the people will buy Motorola x, Samsung note 5, Microsoft city man, ... Even 2014 flagship phones before they get invitation from one plus
m
NOT a fan of marketing tricks like xiao mi, oneplus... Built better products first pls. I rather pay more to get a better phone with better quality, specs, and customer services.
W
It is common and normal to have a tiny fraction of the entire mass to be stupid.