Today the Pokemon Go team has announced some changes for the holiday season. If you're an avid Pokemon Go player, you'll be happy to know that from the morning of December 25 and until the afternoon of January 3, the newest Pokemon that have been added are easier than ever to catch.
In this period, PokeStops will award one single-use Incubator each day after your first Photo Disc spin. As you visit PokeStops, you'll have a greater than usual chance of finding eggs that will hatch Togepi, Pichu, and several other recently introduced Pokemon.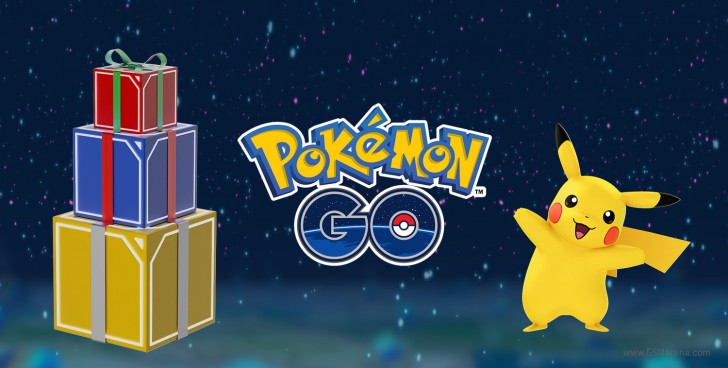 Additionally, the special edition Pikachu wearing a festive hat will be staying around "a little bit longer". Furthermore, you're also more likely to find these Pikachu during the aforementioned time period.
Then, from the afternoon of December 30 to the afternoon of January 8, the first partner Pokemon are going to be more likely to be encountered. We're talking about such monsters as the Bulbasaur, Ivysaur, Venusaur, Charmander, Charmeleon, Charizard, Squirtle, Wartortle, and Blastoise. And as a way to increase your chance of catching one of these even more, Lure Modules will last for 60 minutes instead of 30.
M
That's a lie. I've been playing it during this holidays but a simple Picachu with 100 PC and even if you hit them at center for a excellent catch it runs away
?
This summer niantic got their hands on a big ass cash cow. Too bad they killed it.
?
I thought this game had die out a couple months ago. People stop flocking Pokestops in the city center like they used to when the game just came out.