Users of Apple iPhone 6 and iPhone 6 Plus spend significantly less time with their iPads than owners of older iPhone models. The data that confirms the new state of affairs comes courtesy of the developers behind Pocket. The latter is a popular award-winning app, which allows users to save articles, videos, and other web content for later viewing.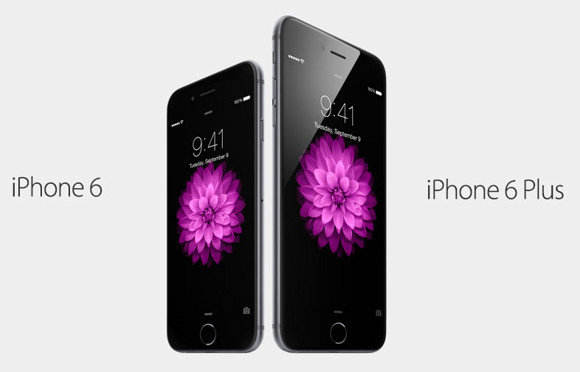 As it turns out, iPhone 6 owner spend 72% of their time viewing Pocket content on their handset versus 28% on their iPad. The figure jumps even more in the case of the iPhone 6 Plus - 80% on the phablet versus 20% on the iPad. For comparison, iPhone 5s users spend 55% of their time on the Pocket app on their handset and 45% on their Apple slate.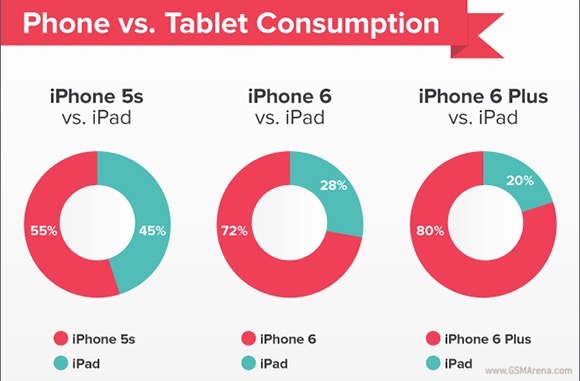 The iPhone 6 Plus Pocket usage time distribution matches exactly the consumption pattern of Android users. This should hardly catch anyone by surprise as large-screen Android smartphones have been the norm for quite some time now.
Pocket developers' data also reveals that 2.5x more users of the app prefer iPhone 6 over its bigger brother. The data falls right in line with a recent report.
?
That is a nice tought but NO, iusers rather use the iphone6 because of the big screen nothing else is simple and common like their tastes.
R
Owners of new stuff use their old stuff less? No way!