It's not the first time you'll hear us saying that the GSM version of Palm Pre was spotted... somewhere. Well, this will go on until Palm finally decide to release the thing on our side of the Big Pond. But until then, we guess we'll have to do with spy shots of the sort.
It's been nearly a month since the CDMA version of Palm Pre headed for the stores for the first time but the question on the GSM version is still open.
Someone in Vietnam however has got their hands on a GSM-enabled Palm Pre and has videotaped and photographed the whole thing.
We really hope the next time the GSM Palm Pre shows up on our frontpage, it will be to inform you of its official announcement.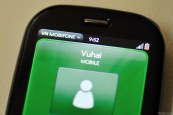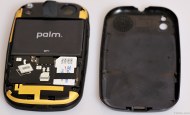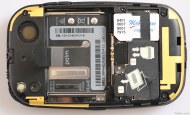 The GSM version of Palm Pre shows up again
For the whole photo shoot of the GSM-enabled Palm Pre, hit on our Source link below.
a
i was hoping for a hint of a GSM version of palm pre, and here i am. too bad i don't understand vietnamese. what i noticed from the video is that the size of the keyboard is not that small at all for asians (like myself). so i guess that's a goo...
?
Just never understand Palm's marketing strategy. It's losing ground to the crapy iphone 3GS. fans need to know, at least, the release schedule for GSM version.
w
No, because you guy suck, you guys don't have an iphone....Don't comment on some thing that you don't have and own..:) both an iphone and Palm Pre have its own potential. Stop saying this and that suck. Own it and use it (understand it).
ADVERTISEMENTS