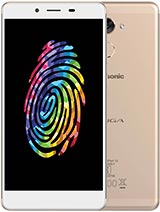 F
VVVVVVVV.....Very bad hand set more over it's service provider (Warrantor) METRA isn't good here in Saudi Arabia. They are always playing with the customers so I never ever recommend anybody to buy Panasonic Mobile. Thanks,,,
m
very bad experience. pics result also not good. blur pics. no advise to purchase for anyone.
A
Anonymous, 04 Jul 2017I never recommend this set to anybody . Bad set, wast of money
?
smith, 19 Jun 2017What a wonderful phone with great features but it has a problem which i dont know if it is on... moreI have same problem , getting hot and battery drain too fast although it's 3000 mah
s
What a wonderful phone with great features but it has a problem which i dont know if it is only with me. Whenever you are on apps or some times when calling it get very hot and also the battery runs down very quick. Its about time for the company to check what really going on with the device. Thanks
J
I purchase PANASONIC ELUGA MARK one year before.It giving too much problem to me.After every two to three months it become on dead position.I complained so many time and they kept my mobile 60 days and make it.Again this mobile give same problem to me.They assured me now your mobile will be run smoothly.But now this time mobile is on dead position.I think this is most worst mobile company in IndiaAfter sales and servicing is very bad.Total 90 to 100 days they kept for mobile servicing.Any body digest it?I will never go for purchase PANASONIC GOODS.
D
After updating the set software from setting , wireless update I had an error on the set which turn ring tone to silence moreover all ring tone moldy are silenced , when off / on the set it work normal for 12 hrs and back to silence again . Even factory reset did not solve the problem - I have visited Jeddah dealer how replaced the set since it's purchased since only 6 days .
Total of 8 user reviews and opinions for Panasonic Eluga Mark 2.