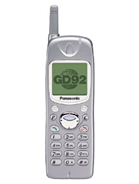 P
Which web site can I download ringing tones for this GD92?
Y
I wish my GD 92 cna have Chinese memu!
Please help.
I am calling from Singapore!
T
This is da best and sexiest fone alive!
if u don't have go out and get it!
U won't regret it, TRUST ME!
f
very strong performing phone,but what about finding ringtones and animations?
Any wherabouts?
M
the GD92 quite an upgrade from the GD90 and very impressive, recordable ring tone, composer ring tone, voice memo, voice record, screen colour changes, very light and compact perfect for a mobile user...but i would not go pass its little brother mobile...if you're looking for the same features and dont really want to spend as much the GD52 is just as good and much cheaper...but in the end i would recommend the GD92 as one of the finalist of the phone of the year but not a winner, unlike its older brother GD90
s
hi, im sean, for this mobile phone there is a built in melody composer, but however im unable to compose any melody into my mobile. Do you all support a list of composer for me to composer??? How about surfing the net???
K
Overall, this phone is definitely a winner over its predecessor, the GD90. With the addition of T9 and integrated POP3 email client, it provides greater convenience when one is on the road.

Other things, such as the additional coloured lights, desktop handsfree (the phohe has a speaker at the back), and harmonic ringtones (especially) were the factors that actually made me purchase this phone (I personally use Nokia's - and still do).

Unfortunately, in countries such as Australia, I feel that it has not been marketed well enough - as very few people own this handset within that market. Maybe it's the general perception of most people that the brand "Panasonic" is of household appliances.

Bad points: the SMS T9 predicative input is VERY slow (compared to Nokia T9 system), menu system layout could be better, software response slow
M
have you tried integrated pop3 email client. is it convinient?
d
excellent,lightweight and stylish -the chicks love it
Total of 149 user reviews and opinions for Panasonic GD92.