Pandora One Day Pass gives you a day of Pandora One benefits for 99 cents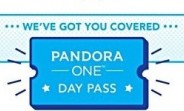 Popular Internet radio service Pandora has announced a new offering that will give users access to 24 hours of ad-free music for 99 cents. Appropriately dubbed Pandora One Day Pass, the new payment tier will be available in the US starting tomorrow i.e. September 10.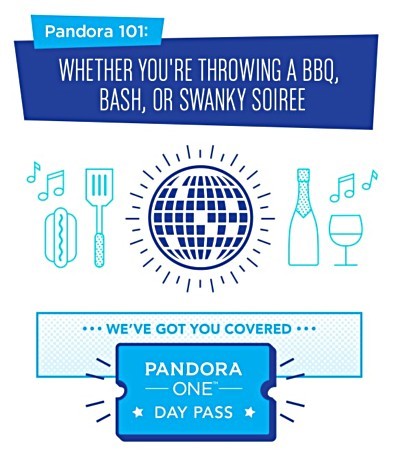 "Delivering the best personalized music experience is our sole purpose at Pandora, and our team of nearly 100 musicologists dedicate an indescribable amount of energy to make that happen for each individual listener," said Pandora's chief product officer Chris Phillips. "Some listeners want an ad-free experience every once in a while, and the Pandora One Day Pass offers a new way to effortlessly access the music they love."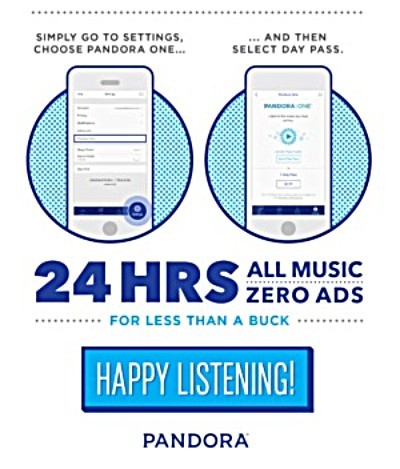 The Pandora One Day Pass will only be available for purchase on iOS and Android devices, although the ad-free experience can be enjoyed anywhere you want, including cars and connected devices. The pass will also sponsor Pandora's "Listener Love Day," which commemorates the company's 10-year anniversary with 24 hours of zero-ads music.
b
I suppose it's ok if you want music on special occasions. But 99c/day is over $360 a year. Which is probably the point, otherwise no one would subscribe anymore.