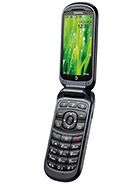 ?
Wish the sounds were louder. I'm 83 and getting hard of hearing. Ring tones and text tones need to be louder.
p
Just bought one for myself - happy as a child! The reason is that I'm trying to exclude social network and other distractions from my daily life, so this is the best option. You won't find anything else that does calling and sms'ing better than this device. Well-built, thought-through, very convenient.
J
I love the Pantech Breeze Phones. i have a II and 2 of the III.And now i want to get the IV.
Total of 9 user reviews and opinions for Pantech Breeze IV.