Android 2.3.5 Gingerbread the Pantech way
The Pantech Burst comes with Android 2.3.5 Gingerbread out of the box. We were told that ICS update is planned, but no timeline was provided for it. Google's OS is dressed in a really nice and functional UI from Pantech. Check it out in action below.
One of the most impressive tweaks, which Pantech brought to Android in its Burst, is the lock screen. The latter packs the impressive six shortcuts, which can take you straight to the homescreen, the native email app, the music player, the text messages, web browser, as well as the phone dialer. The only notable omission here is the camera, we think.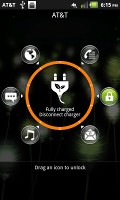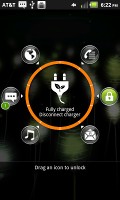 The lockscreen can overwhelm you with options
There are seven homescreen panels at your disposal. You can arrange them any way you want but, unfortunately, you cannot delete any of them.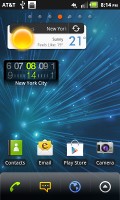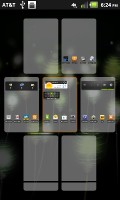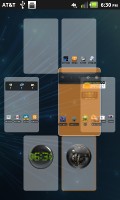 The homescreen • arranging the panels
Adding and removing widgets is business as usual. Here, we must point out that Pantech have added their own in a separate section.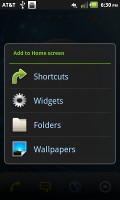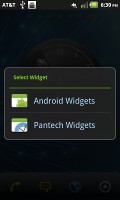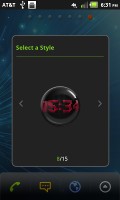 Adding content to the home screen is hassle free • some of Pantech's own widgets
The Android notification area has been seriously touched as well. It has an additional, slide-out section, which adds additional settings and applications management.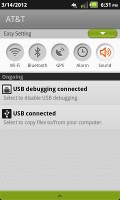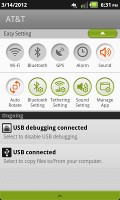 The notification area is seriously functional
The application launcher can be heavily customized as well. You can view the apps as a list or a grid. The background can be changed as well.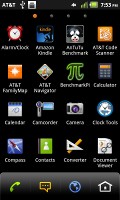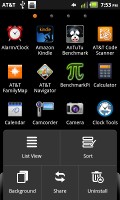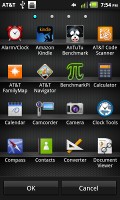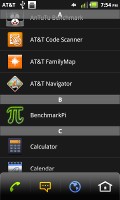 The app launcher • some of the customizations
In case all the above customizations don't cut it for you, there are also themes at your disposal. They do very much resemble the ones offered by another Korean maker. They include Work, Play, etc. You can also save your own.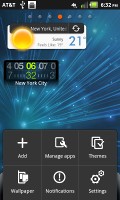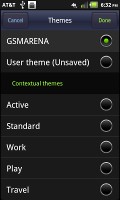 The themes section looks quite familiar
And finally, there is a task manager at your disposal. It can be accessed by long pressing the home button. The available RAM memory however, is strangely shown only as a graph, without showing you the actual amount. With a gig on board though, you're not going to have to check it often.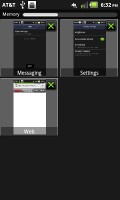 The task manager is strangely laid out, but does the job
Impressive benchmarks for a budget smartphone
The Pantech Burst sports a Snapdragon S3 chipset with two Scorpion cores, clocked at 1.5GHz, to go with an Adreno 220 GPU. The same internals can be found in some serious heavy hitters such as members of the Samsung Galaxy S II range, the Samsung Galaxy Note, etc.
Naturally, the cut-price droid posted some seriously impressive benchmark scores. Check them out below.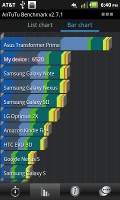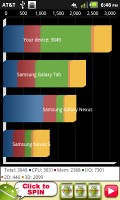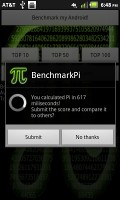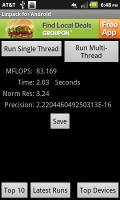 Antutu • Quadrant • Pi • Linpack (multiple)
As you can probably guess, the smartphone handled every task we threw at it with ease. Its internals also make it nicely future proof as well.