A better than average 5MP shooter
The camera interface is simple and intuitive. There are two shortcut bars on both sides of the viewfinder, which allow you to access all the camera options.
The still photos, taken with the Pantech Burst came out quite decent, considering the phone's price category. Detail is nice, and so are the colors. Noise could have been better though.
The camcorder could have done better
The video camera interface is identical to the one found in the still camera. The same shortcut bars can be found on both sides of the viewfinder, so no surprises here.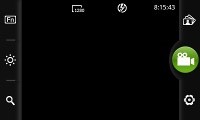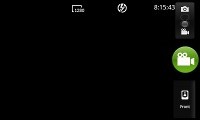 The camcorder
The videos taken with the Pantech Burst could have been much better. Despite the decent 14104kbps bitrate, the videos come out pretty choppy at only about 19fps.The amount of resolved detail isn't particularly impressive either and while the colors are nice, you should probably stay clear of the Burst if you like to record video on your smartphone.
And here goes an untouched 720p video clip.
Connectivity with more options than you need
As you can probably guess, the connectivity is fully covered in the Pantech Burst. The feature, which you need to care about most here, is the LTE connectivity. We enjoyed consistently blazing speeds in the New York City area with the device.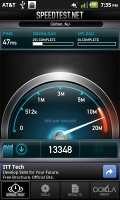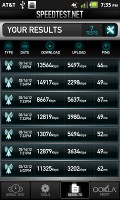 The LTE connectivity is all you need
A good web browser with the benchmark scores to prove it
The web browser of the Pantech Burst has been given an UI treatment, but its functionality has not suffered in the process. Playing 720p videos was also a go, thanks to the speedy CPU and chipset.
The Pantech Burst scored very high in the Vellamo browser benchmark. The device is on par with the best offerings on the market today on this instance.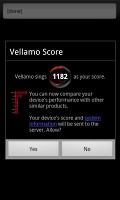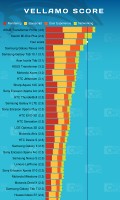 The Vellamo benchmark scores came out really impressive
One thing you must keep in mind, when using the browser is the battery life of the Pantech Burst. The combination of predominantly white backgrounds and AT&T's LTE network did not fare well for it.
Organizer without a document editor
The Pantech Burst, like all Android smartphones, has a capable organizer right out of the box. Unfortunately however, you will have to make do only with a document viewer only. In case you need a full blown editor, prepare to spend some cash.