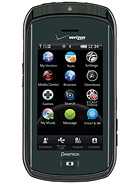 S
The phone sucks big time. Do not buy! The camera sucks. The t9word is dumb as a rock. The phone will stop getting messages and you will not know until after you restart it. Not sure what processor is in it and I am unable to find it anybut but it is slow as crap. Spend your money on a real phone.
R
I like the phone. I am not what you would call a power user. I like the slide off and on. I wish I had bought a cover for the screen when I first got the phone. After about a year and a half of use, I find that the phone does not hold a charge very long. It runs down much faster than it use to. Except for the screen and battery, I have very few complaints.
Total of 3 user reviews and opinions for Pantech Crux.