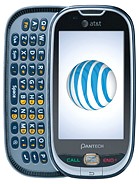 ?
good phone but the back speaker went out about 5 months after i got it :(
?
captain_d54, 10 Jan 2011how u donload ur pics 2 ur computer from pantech ease phonedownload a Pantech suite P2020
c
how u donload ur pics 2 ur computer from pantech ease phone
?
Also if you don't have a case it is very easy to break. I had my phone off all day, for eight hours, in my pocket. It was working and was perfectly fine in the morning. Then a little after three I turn on my phone and there was internal screen damage. If your a person that is a even a little clumsy this is not the phone for you at all.
b
Yes, I have a pantech ease phone and i had mine for like a month then the speaker started getting really scratchy and sounds like its about to go out and was wondering if i could get that changed out and how much it would cost.
?
It could be a nice phone. Bought it for "Texting", but it "fails to send" most of the time. AT&T has replaced the phone 3times and the Sim card twice. What a POS!!
?
I bought this phone two months ago and all it has been doing for me is giving me trouble. I'll be on a phone call and my cheek will put the person on mute (my husband hates it because he'll be like are you there and I'll respond but he won't hear me). Then it will go into my contact and call people when I'm on a phone call. It will unlock itself when it's in my pocket and I will pull it out and it will have sent random messages to people or it will be like "delete this contact?" Very annoying phone to deal with. Highly recommend NOT buying it. There is a lock feature that is password protected but once its unlocked, it won't keep the lock feature locked.
?
Battery life too short. Needs to be charged daily.Constantly being told peoplethey have trouble hearing me,or they're getting voice feedback.I was told by an AT&T salesperson that the cause is AT&T , but why didn't I have this trouble with my old Nokia ?
?
isaiah, 29 Jun 2010the phone is awsome and nice only i dont know how to put a signature up there for when i text ... moredoes it even have a texting signaature? I really want to know if i should buy this phone?
n
I just started using the phone today and friends tell me, they can not hear me well, was I whispering?
volume is up, and speaker sounds great from this end, but without speaker, the sound is low.

i
the phone is awsome and nice only i dont know how to put a signature up there for when i text my friends. can someone tell me??
V
This phone seems to be a new begining when it really doesn't have to be.

This phone has an execellent design.

The keypad is very functional and user friendly.

The display has a very professional look and user friendly layout.

Nice storage capabilities. More storage is always a plus.

Having some type of OS and WLAN would have made this phone more competative.

A cool hidden keypad or a sliding trick -that PANTECH is know for, would have also been cool.

"Adding to any thing can often times be helpful but taking away from some thing should be thought through deeply" -VIP

Overall, the phone is a good phone.

Good job staff at Pantech.

Always on the look out.......


VIP
a
same here.. what the helll!!!!! this is 2010 man..
Total of 54 user reviews and opinions for Pantech Ease.
ADVERTISEMENTS