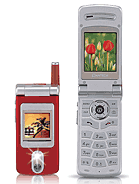 l
Nice display and colour, but it's not user friendly, especially when u want to write SMS. The phone book is also troublesome because u can't just press "v" to go to name list which starts with "V", instead you have to go to "Search by name" menu to get it done.
A
Hi we are authorized distributor for Pantach Mobile Phones for Saurastra so : Call us any time for : more details
You will come for price and Stay to us for service.

+919824218202
M
Hello, I have G500 but I like to find the good program for making ring tone and fid a new game for my mobile if you can help me please E-mail to me. thanx alot
:
my hubby got me this mobile. quite nice n not too complicated. less feature specially when u want to link picture to SMS (I wonder HOW?).but there MMS, Wap feature ...quality picture so far - ok. u cant create folder like nokia. just utilize what in it. battery usage hmm... may b depend on ur usage. the dealer gave 2 battery. for time being still exploring the features.hope me buying for RM1500 worth the cost!!! :1
?
RM1200 ...price is low and function is good ....i like it ... but it don have infrared ... ;(
s
can anyone tell me about this fone! is the cam much clear than other fone!
v
i think this phone design is great but the function wise not that friendly and i find tat benQ s700 is much better infard red and video cam with sd slot card much more worth it than this fone try compare the price benQ is more cheaper than G500
r
i'm thinking of getting this phone..so can anybody out there who hv this hp tell me more about it...i nw quite blur abt this hp as some said it didnt hv java but some do...pls help
L
Any other dislikes about this model? I saw on auctions lotsa people selling it away.. am thinking whether should i invest on it.. Please.. your opinion is most appreciated :)
a
i want contect pantech company for dales inquiry for inida

k
Hmm.. There's no chinese font support eh? It's selling off around S$720 here.. Come to think of the battery life.. =/
M
Well, this phone is quite nice really. The screen is superb, the ringtones are cool and the camera is cooler and with the flash, it is MUCH cooler.
The one thing i hate bout this is the Battery life. It drops down fast when taking picturea and playing with the ringtones. With 2 large screens with 256K colors in both, the batt can loose its life quickly. The flash maybe good but its not that bright. Pictures still be very dark even when flash is on.

On the other hand, Its quite a nice piece of red brick. lol.
m
anyone got this phone? mind to share ur experience? How's the battery performance?
Total of 95 user reviews and opinions for Pantech G500.
ADVERTISEMENTS