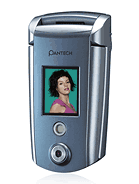 a
I own a pantech gf500 and my junior sister mistakely entered an onknown code and my is asking me for a password,and I don't want to flash it or temper with it so am looking up to you so please kindly give a help on this so I can use my phone again-am livingg in Ghana,west africa.
r
Pantech is a great company. Not for GSM network, but for the CDMA network. They are the first company in the world to apply optical zoom in a mobile phone camera. (Sharp says first, but if you read carefully, it says the first "GSM" handset).

Pantech is Koreas No.3 handset maker, ahead of Motorola and Nokia. Nokia failed to occupy 1% of the Korean Handphone market.

I personaly dislike Pantech GSM phones, but facts are fact, they are capable of making handsets far more advanced phones than most companies, and they have plenty of money.
p
I hate his phone. i bought it 1 month back and it has crashed 10 times so far. I hear that the comapny has no money to market their phones and use websites such as these to promote thier phones through engineers who cant speak english. I cant stand any of their phone designs and i personally know that some of the people working in their regional offices are a**ho***.

If anyone has any more info on the comapny please let us all know and dont go spend your precious $ on trash like this.
o
pantech is korea company...

korea No3 mobile company

1.samsung 2.LG 3.pantech
a
pantech never heard of you sorry!! these phones look a bit weird dont know why i aint bein racist when i say this but they seem to have a very japanese look about them
F
This cell phone is pretty nice... but it looks something like the Samsung E700, from the front... And as a personal opinion this cell phone should also have bluetooth....
Total of 8 user reviews and opinions for Pantech GF500.