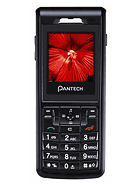 n
I have one and I think is great and you can add more words to the dictionary ....
A
I have the gray one, it's a good phone, it has all you are going to use, but I'm afraid you can not add new words into its dictionary, you have to swith between T9, symbol and ABC mode to write a message. I didn't find the FM radio.
E
i got the black one. Does anyone know how to adjust contrast?. My display is too bright. Some ringtones sounds bad. SMS alerts are regular. Is good but not the greatest ever. Too cheap, menu desing is terrible, not so good T9 (can't add new words). Where's FM radio?. Although it has a Good desing.
d
Great design , but the worst predictive tex I 've ever used, I cant add new words I have to swith to normal no enter almost all my messages.
e
Hi! my boyfiend give me this phone as gift, and the truth is that its very pretty and it works for me,.. so u should get one,.. i love my bf* & my phone!!
E
This phone is good but, it doesn't have any FMradio even in the manual does not say
j
this is telephone is the best because your photo is so beatiful. buy this celular phone pliz
H
Wonderfull phone, good design and use, except that the pc-sync is a pain in the but!, I purchased the data cable, but I cannot find the drivers anywhere (so if any of you know where the drivers are (cable model QK-U8A) I'll apreciate) Besides of that! everithing is really cool!, the only thing I insist that this phone is laking of would be infrared or some easy way to communicate with the outside world!
Total of 30 user reviews and opinions for Pantech PG-1400.