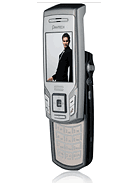 ?
@mirage
GSM 900/GSM 1800/GSM 1900 is a triband network. A triband phone will work on three (tri) frequencies (900/1800/1900)
m
What does GSM 900/ GSM 1800/ GSM 1900 mean. Does it mean its a dual band, tri-band, or quad band?
thx
c
Is the user interface on the pantech similar to a samsung? Is there ring profiles? How sturdy is the slide mechanism? Thanx
P
Hi! Could you please tell me what is the size of the video taken by this phone? Thx.
B
I've been using it for two weeks now, phone is great. Feels very solid. Functions are good, no lag when navigating through menus. But the reception seems to be slightly below average, and ring volumn is quite low even when set to max. But I am very happy with this phone.
?
It's fantastic one. When I grip it, it makes me so handy and easy to open slide. Keypad feature is wonderful. Not too difficult to touch each button. And so slim... Something good one.
C
Pantech is the second biggest handset manufacturer in Korea right next to Samsung.
Total of 31 user reviews and opinions for Pantech PG-3600.