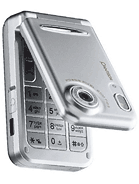 ?
Read in another review that this phone cannot multi-task even when radio is turned on. Then you'll be stuck listening to the radio and cannot for eg, view the images, etc. I almost got sold over the features until I read the other website. Too bad, it would have been on my buy list once it reaches Singapore shore.
s
This is such a nice lookin phone man... This phone has been out in South Korea for about 14 months now (in CDMA type). Now its finally out in GSM type. There is actually a massive LCD on the back side of it as well as on the inside. So when closed, it would be just like a typical Digital Camera. Now with Memory card slot, you can actually start to get some use out of the camera function. Wicked!!
Total of 123 user reviews and opinions for Pantech PG-6100.