Pantech unveiled the Vega Racer 2 last month and now South Koreans will actually be able to see it in flesh. Pantech just announced the device has started making its way from the factories to retailers around the country.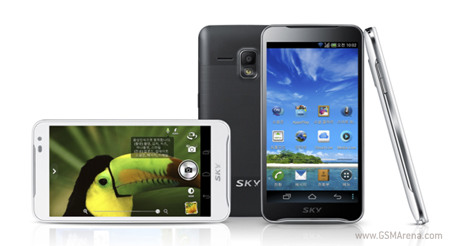 The Vega Racer 2 is based on the Qualcomm MSM8960 Snapdragon SoC with a 1.5GHz dual-core Krait processor and Adreno 225 GPU. It has a 4.8-inch 720p display, a 2020mAh battery, LTE connectivity and runs on Android ICS.
The Vega Racer 2 supports voice commands (which are supposedly further reaching than the standard Android ones). For example you may take pictures with your voice, explore the gallery, etc.
Pantech is shipping the Vega Racer 2 to all three major carriers in South Korea, but we are still to learn if it will ever hit markets outside its homeland.
?
I'd actually take this over the Galaxy S III. The latter is just far too ugly!
D
What is with you and Nokia? You know Nokia is over now they lost their share in market to Samsung and they did not provide anything special other than 41MP Camera and its a myth only Fanboys believe it has to do with better image quality because Ca...
K
BTW I was replying to problems fanboyz to told him if he don't like the n9 design doesn't mean it's bad then you come...
ADVERTISEMENTS