LG Panther is the codename for the company's first Windows Phone 7 smartphone. It hits the second category devices defined by Microsoft, because of its sliding QWERTY keyboard and it's rumored to launch this September.
LG seems to be in a real hurry with their first Windows Phone 7 device. New information shows the previously leaked QWERTY-packing Series 7 running LG device goes under the codename Panther. It's surely not the best codename we've heard out there, but it could be worse.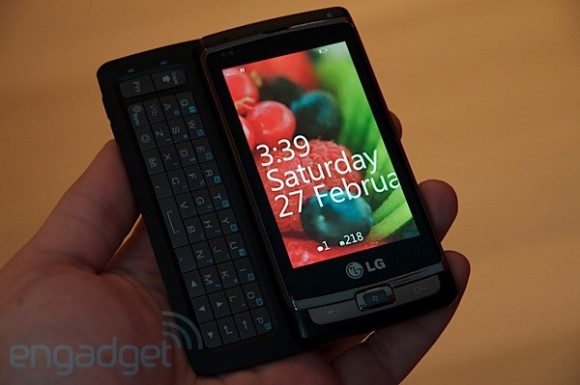 As we told you before, the LG Panther meets the Microsoft's Chassis 2 requirements. This means that the Panther will jump on a 1GHz or faster processor and roar in WVGA screen or better. The rest of the stuff is pretty standard - 5 megapixel camera, LED flash, microUSB and 3.5mm audio connectors.
It's not clear if this is the previously leaked LG Apollo or we're talking a completely different device here. The Apollo is rumored to sport an AMOLED display plus 5 megapixel camera with HD video recording so it might go for the Chassis 1 instead.
Whether Apollo and Panther turn out to be the same or completely different devices, it's sure LG are working hard on their Windows Phone 7 product line. As the rumor goes LG Panther is scheduled to launch in September, which is quite early given the Microsoft statement for a holiday season release.
B
yes, all that tech is good, but the bad thing is, we get too attached to them and rely immensely on it. to tell you the truth i will not get a phone with too much in it, like my credit card info, you could imagine what would happen if its stolen or l...
O
You're not impressed? Go make your own phone then. With a 3Ghz processor, DLSR camera, extreme-AMOLED screen. Hell, put Windows 8 on it while you're at it, and let up know how it works out.
W
There is no appealing any market by any country by releasing a phone with a NORMAL 5MP camera. You don't know anything about the sensors or focal lenses, nothing. All you armchair photographers do is look at the number 5 and immediately say "Fai...
ADVERTISEMENTS