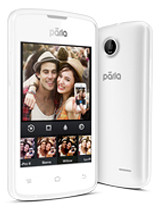 ?
This cell has absolutely zero app capacity (500 meg).
Soooo you can't download any applications!!
That kinda sucks.
n
Actually, best pone ever, camera rocks. It is wireless, so no cord. iy you are looking for a wireless mobile phone, buy it. i have owned iphone 6s and Samsung Galaxy S6, this one is a keeper.
Total of 6 user reviews and opinions for Parla Sonic 3.5S.