Past Tense is our latest series of articles in which GSMArena veterans take you on a nostalgia-infused ride through the years.
Experience first hand how the industry evolved and how it shaped us, one phone at a time.
How this tech journalist started his way
Hello! My name is Ivan and Iím 30 years old. Iíve worked at GSMArena since the beginning of 2011 and I breathe tech. In this article Iíll take you on a quick trip through the phones Iíve owned and tell you about the ones that left their mark on me.
Iíve owned many phones but Iíll skip the early years and go straight to smartphones, because letís face it - those are the interesting ones.
My first smartphone doesnít sound special now, but back in the day it was a life-changer for me. It was the Nokia E51 and the year was 2007. I was lusting over the Sony Ericsson M600 but at the time it was too expensive and too rare (but boy those light blue accents get me to this day). The Nokia E51 changed my life in two ways - it had built-in Wi-Fi and it had apps.
In 2009 I bought the Nokia E71 - the best-looking phone Iíve had, period! It had a full QWERTY keyboard, a shiny curvaceous steel body and a landscape screen, which at 2.36-inch was huge back then. It introduced me to having GPS navigation on my phone and it was glorious. These days we take it for granted, but back then Nokiaís decision to give users free offline navigation was unheard of.
And then, in 2010, I bought the Samsung Galaxy S, my first modern-day smartphone. It was only the second phone to have a Super AMOLED screen - the first was a little gem by the name of Samsung S8500 Wave, which had Samsungís short-lived Bada OS. Like its present-day successor, the Galaxy S had the best display on the market.
Yet at that time Android didnít have as many great apps and especially games as iOS, and the Galaxy S had a noticeable lag (remember lag-fix?) so the same year (2010) I spent all my money and then borrowed some and I bought the Apple iPhone 4.
To this day, many people still herald the iPhone 4 as Appleís most innovative iPhone yet, and I wholeheartedly admit it was my favorite phone ever. At the time iOS was miles ahead of Android - more high quality apps, faster and more user friendly. I was dazzled by the smooth experience and by the myriad of apps and games. The iPhone 4 was also the first iPhone with a great camera and at the time it was probably the best on any smartphone.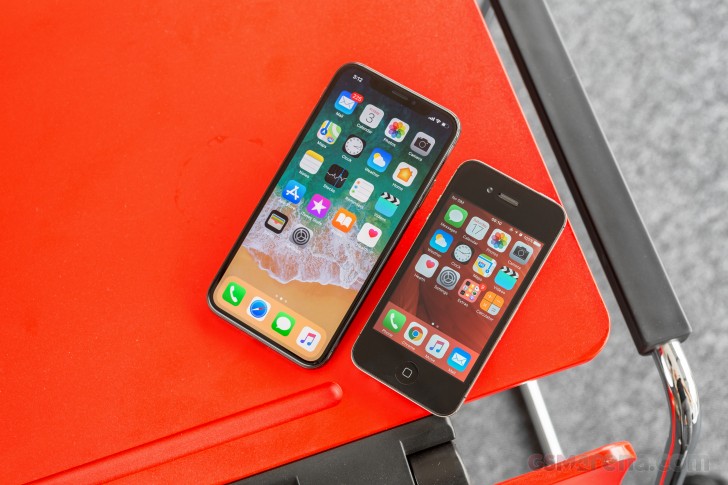 After a year I moved to the iPhone 4S (2011) but was already starting to feel tempted by Androidís huge screens and Appleís refusal to make a big phone pushed me over the edge.
I watched a lackluster iPhone 5 come and go and finally bought the 4.8-inch Samsung Galaxy S III in 2012. At first the huge, beautiful screen was everything I focused on. Soon after I found that the Galaxy S III has an amazing camera too. But not long after that I realized I canít live with then-Touchwizí looks and functionality. I missed iOS in a way only a subjective person can, so I made a switch with a friend who had an iPhone 4S (yes, the now 1 and a half year old, dated iPhone 4S).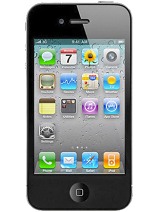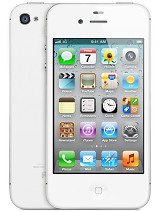 Apple iPhone 4 ē Apple iPhone 4s
Dark days followed. In 2012 I started to miss the big screen so I resorted back to the Galaxy S III on the condition that Iíll forgo TouchWiz in favor of a stock Android ROM. So I went head-first into the XDA Developersí rabbit hole, and after a few months riddled with crashes, sideloading and memory wipes Iíd had enough - for ever. I swore off custom ROMs and cut ties with Samsung and Apple. Until Apple made a big phone or Samsung made a better TouchWiz I wouldnít ever go back.
So in 2013 I got an HTC One (M7) because of its great looks and Beats by Dre audio pedigree. The HTC One (M7) made me realize two things - I need stereo speakers in my phone and I need a great camera. The HTC One (M7) had the speakers, but its 4MP ďUltrapixelĒ camera wasnít up to rivalsí standards. So I moved on.
And went right to the LG Nexus 5 - this was early 2014. It had neither a great (single) speaker, nor a great camera - I had abandoned my self-proclaimed requirements, which youíll find Iíve done a lot since. But I was enamored with Googleís stock software - its simple, beautiful aesthetic and its unrivaled fluidity. My love affair with stock Android hasnít faltered since.
Iíve only ever loved iOS as much, which is as good a segway into late 2014 as any. The iPhone 6 came out and I got one. A big-screened iPhone, finally! At the time I wasnít ready for the huge (in both size and price) iPhone 6 Plus so I got the smaller iPhone 6 instead. Iíd finally gotten reunited with iOS and my affection for it was rejuvenated. This was a bigger iPhone with a new flat and simple iOS, but it was still an iPhone - it was fast, it had a great camera and it had the snug and lineal ecosystem Apple loyalists call home.
Yet once that Iíd gotten reacquainted with Apple I started to fall into old thoughts and habits. Samsung had just released the Galaxy S6 in early 2015 with a new focus on better design and better materials and I was hooked. I bought it because of the bigger display, the higher-res camera and because I believed the new-look TouchWiz would be better than before. It was, but this was still a Samsung phone and I still didnít enjoy TouchWiz. So we parted ways after a few months.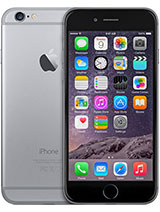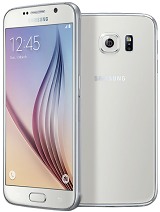 Apple iPhone 6 ē Samsung Galaxy S6
By the end of 2015 I bought the new Apple iPhone 6s Plus and I was never going back to a smaller screen, ever. I bought its successor too - I held on to an Apple iPhone 7 Plus for 11 months, which has been a personal best in the past 5 or 6 years.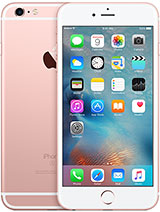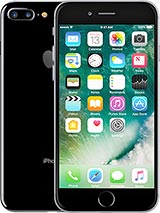 Apple iPhone 6s Plus ē Apple iPhone 7 Plus
During the last three years I've been moving from an iPhone Plus to a Galaxy to a stock-Android device. From the iPhone 6S Plus to a Huawei Nexus 6P, to a Galaxy S7 Edge, to an iPhone 7 Plus, to a Galaxy Note8, to a Google Pixel 2 XL (to an iPhone X Plus?).
And after all of that - more than 30 phones owned and countless others used thanks to my incredible job here at GSMArena - Iíve turned my phone switching addiction to an art form.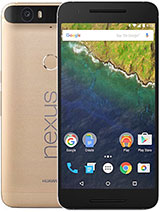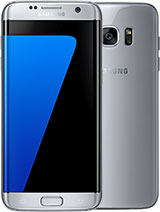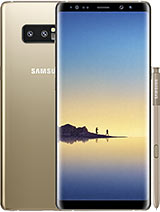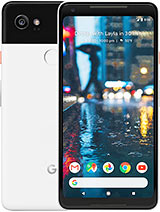 Huawei Nexus 6P ē Samsung Galaxy S7 edge ē Samsung Galaxy Note8 ē Google Pixel 2 XL
Now I jump ship only if a certain number of objective and subjective criteria are met. I need a big (and great) screen, stereo speakers, great camera, great battery life and stock software - iOS or Android. This way at least I avoid major disappointments when moving from device to device.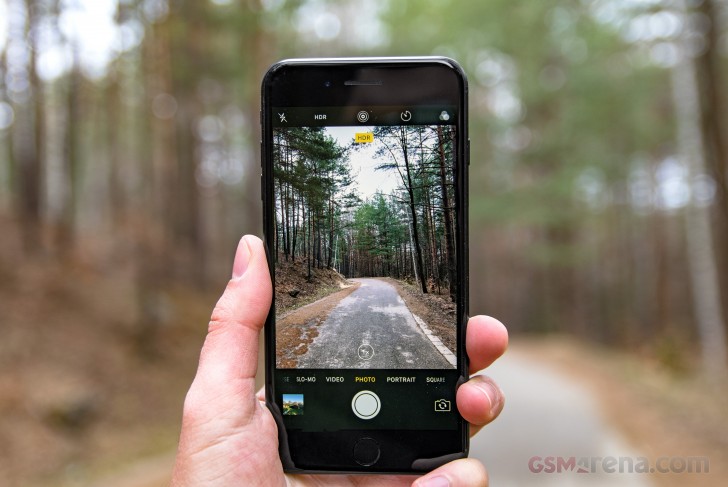 Iíve also gained some modest form of humility. I no longer say never when it comes to smartphones (or any kind of tech). Iíve learned to live with my unhealthy habit of changing phones (and losing money in the process) and embrace it. And more importantly Iíve learned to take my colleaguesí jokes about it in stride - you have to be able to laugh at yourself from time to time, itís an invaluable skill in life.
I have the strong opinion that a tech journalist has to be a geek and use as many devices as possible. I am and I have, and it has enriched me in countless ways.
Hopefully Iíll write a follow up to this article in a few years and in that time I will have learned more about myself and the industry I cover. And of course I will have used the best devices, which is just fun! God I love my job!
A
Nexus 5 man. I really love that phone. Hope I can request Google to manufacture one Nexus 5 for me. Keep same 2013 specs, it doesn't matter. Also, keep same UI of Android (same icons, same experience). Not the one we see in Pixels. :):):):):)
z
Nokia 5200, Nokia xpress music 5530, Nokia N9 (The forgotten and mighty one), Lumia 920, htc desire 500, Moto G 2nd Gen, Galaxy S5, Huawi Mate 8 (Best One), Iphone 7 (Second Choice), Huawei Mate 10 Pro (Still In Love XO).
D
1. nokia 2680 slide 2 some nokia flip phone 3 nokia e63 4 nokia c7 5 nokia e6 6 sony xperia t 7 sony xperia z1 8 sony xperia z5 9 lg nexus 4 10 sony xperia xz premium