Yesterday we told you about an intriguing countdown that took over Pebble's official website, and today the mystery has been revealed. It turns out that the company has unveiled not one, not two, but three new products, two of which are smartwatches.
The Pebble 2 and Pebble Time 2 are successors to the original Pebble smartwatch and the first Pebble Time, as you'd expect from the naming. Both new models bring a heart rate monitor this time around, allowing for even more comprehensive fitness tracking.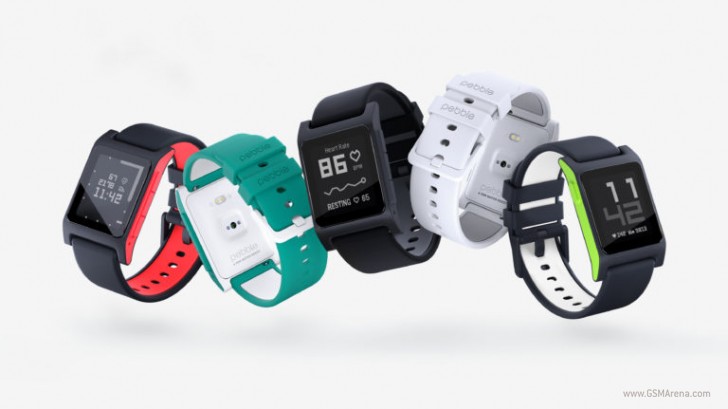 The Pebble 2 (shown above) costs $99 and will ship in September. It has a high-contrast black and white e-paper display and 7-day battery life. The Pebble Time 2 (pictured below) is priced at $169 and will ship in November. It has a 53% larger color display compared to the Pebble 2, and a stainless steel construction. Its quoted battery life is ten days.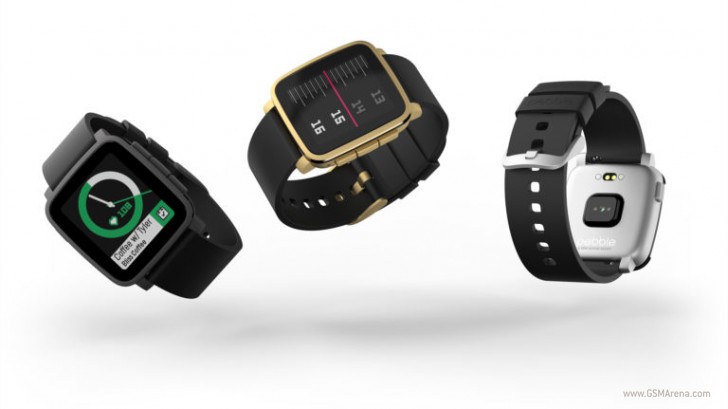 Both the Pebble 2 and Pebble Time 2 are water resistant up to 30m, have built-in microphones, as well as activity and sleep tracking. They will show you notifications from your phone (running Android or iOS), show your schedule, and can be controlled through their side-mounted buttons.
The smartwatches are now up on Kickstarter (which is where the Pebble story started a few years back), having already surpassed the $1 million funding goal in just a few hours. In fact, Pebble's campaign has raised more than $2.8 million at the moment, with the numbers rising fast.
The Pebble Core is part of the same Kickstarter campaign, even though it's not a smartwatch. It's basically "a clippable fitness device that lets you leave your phone at home", as Pebble puts it. It's got built-in GPS, Wi-Fi, Bluetooth, 3G connectivity, and can stream music (which you can listen to by connecting a pair of headphones to its 3.5mm jack).
The Core tracks your pace, distance, and location, supports recording voice notes, and can even send an emergency SOS message if needed. Its battery should be good for five and a half hours of use. It's priced at $69 and will start shipping in January 2017.
D
pricing seems perfect to me
M
It takes one to know one.