Pebble was one of the first products of its kind. It was born from KickStarter and put the modern smartwatch on the map before larger companies swooped in and made it their own. It's simplistic interface and vast library of third-party applications was just enough to grow a cult-following.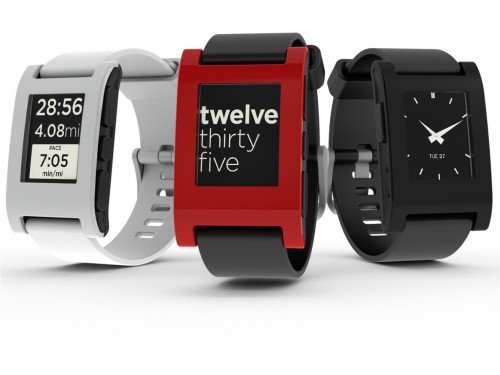 The smartwatch that started it all
After Fitbit's acquisition of Pebble last year, many of you who use a Pebble have shown concern about what happens after Pebble's cloud services are shut down. The Pebble platform currently relies on a number of cloud-based services to perform things like OTA updates, account syncing, voice replies, and even the weather.
In order to prepare Pebble owners for when this does happen, an update has been pushed to the Pebble app that will allow you to skip right past the login process (which will no longer work in the future). This curbs Pebble's main dependencies on cloud-based services.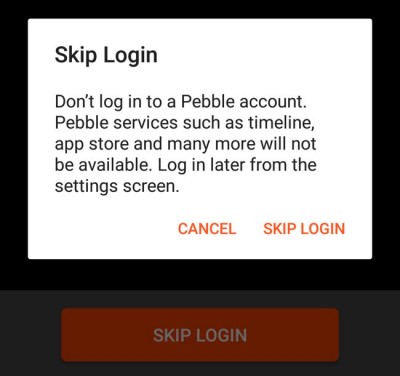 Pebble's latest blog post reads: "we've been setting the table for the Pebble ecosystem's next major transition. We're working hard to make sure Pebble users can keep enjoying their smartwatch experience for as long as possible." If Pebble really wants this to happen, it should open source the whole platform. We're sure that there's a large enough group of developers that would love to support their favorite smartwatch.
Would that work in theory? Yeah, but it probably isn't what Fitbit has in mind for the platform. After all, if Fitbit wanted to keep the Pebble alive, it wouldn't be planning on shutting down Pebble's services. It'll be interesting to see what Fitbit gets out of Pebble and whether or not we, as consumers, will get to see a direct influence caused by the acquisition.
R
Techaltar made a vid about why start-up tech company's like Pebble end up like this (broken and bought), i suggest checking it out!
S
Fitbit is a piece of garbage company. Pebble had so much better potential. Its a shame they sold out, especially looking at the fact that the company that bought them just wanted to kill their products.
?
Absolutely right. It's more of an ego accessory than anything else. Pebble, on the other hand, had a fantastic idea and product and they f'n sold out.