Pebble announced its first round smartwatch back in September, yet it's still not out. That's all set to change very soon, as the company has just unveiled the official release date for the wearable.
The Pebble Time Round will be available on November 8 at Best Buy, Target, Amazon, as well as through Pebble's own online store. Target and Best Buy will have it in physical stores too. The price remains the same $249 set when the Pebble Time Round first got official.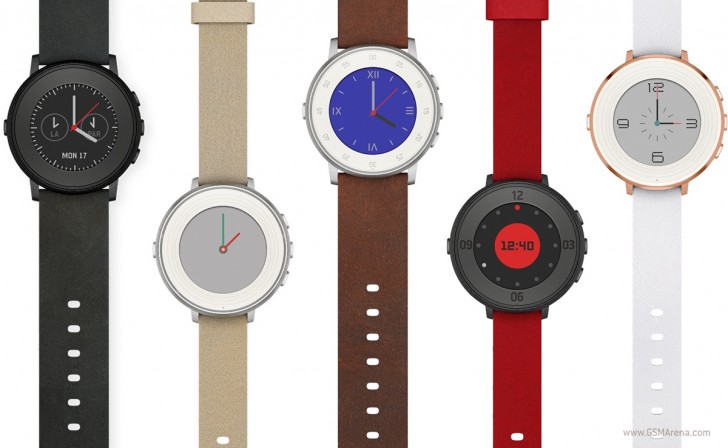 If you've pre-ordered the smartwatch, you should know that shipments for pre-orders will commence on November 8 too.
The Pebble Time Round comes with a 64-color always-on e-paper display. The wearable is 7.5mm thin and it weighs just 28g. Hence, it's apparently the world's thinnest and lightest smartwatch. It has a splash-resistant chassis, "days-long battery life", and "minutes-quick charging". It's available with two band sizes, 14mm and 20mm, in black, silver, or a special edition Rose Gold (which can only be paired with 14mm bands).
D
Very likely. If you pass a ruller/line straight up the tangent of the display and 90° to another tangent you'll hit a square perfectly inside the frame. ~but it looks round!~
D
You'd better go for the second gen for that extra 50 bucks. This watch looks like kids watch for most part.
D
What are these people thinking ? 250$ for a kid-shaped watch. Still some people says that gorgeous mot0 360 is overpriced and then pebble comes up with this.