Pebble managed to build up a formidable reputation on the smartwatch market that started well before the recent hype for wearable devices. The company has always tried to set itself apart from the crowd with interesting technology and design decisions. The company's latest creation is definitely on the same page. Right now it is up on Kickstarter and available quantities are quickly depleting.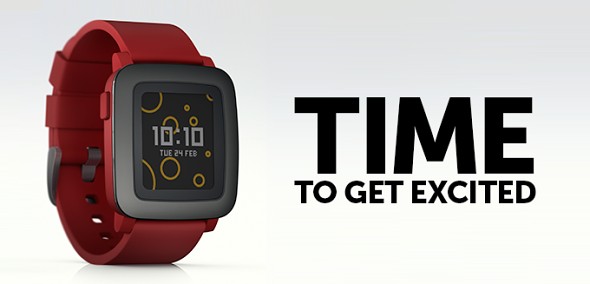 The new wrist companion is called the Pebble Time, a name that references its new timeline interface. This is a central concept for the wearable with the most important information laid out chronologically. Going up in the GUI cycles through notifications, messages, previous workout data and basically everything you have already done during the day, while going down reveals the things you can look ahead to, like reminders and weather forecast.

Like previous generations, the Pebble Time features an always-on, backlit e-paper display both for improved sunlight legibility and power efficiency. This time however the screen is color and while not as sharp as modern LCD or OLED screens, it has a lot going for it. Mostly, it allows the watch to deliver up to 7 days of battery life and a water-resistant chassis.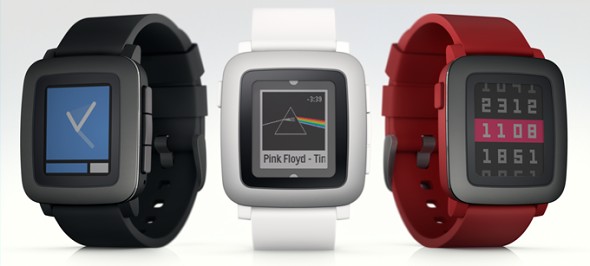 The Pebble Time will also come with full backwards compatibility, so each one of the over 6,500 apps will be able to run on the new hardware out of the box. As far as customization goes, the watch comes with a standard 22mm watch band, so the sky is the limit. The frame itself will initially be available in black, white and red along with a matching silicone band.
Another cool new addition in the Pebble is a built-in microphone. It can be used for replying to notifications and also taking voice notes. Voice typing is also quite present with initial support for most major messengers, like Hangouts, Gmail, Facebook Messenger and Whatsapp.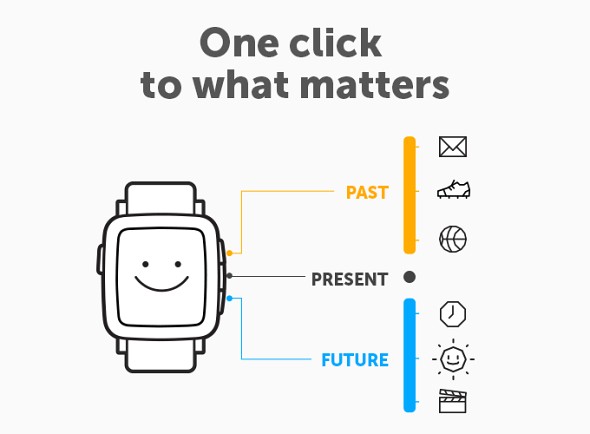 The Pebble Time comes with support for Android 4.0+ as well as iOS 8 and up. The Kickstarter project is really going strong with the initial 500,000 goal already surpassed four times in an hour. If you manage to catch an early-bird special The Pebble team also promises to send you a special engraved unit as a little gesture of appreciation for all the support.
So if you have your heart set on a new Pebble smartwatch hurry on to the source link and grab yours at a special price of $179 (there was also a $159 perk, but that's now gone). Or you can always wait until the smoke settles in May and grab it for a retail price of $199.
D
How about exceptional battery life. Do we really need another piece of equipment that has to be charged daily. The smart watches available now have to be charged daily at least. The Apple watch, according to initial reports won't fare any better.
D
How about exceptional battery life. I don't need another piece of equipment that has to be charged on a daily basis.