The Pebble Time Steel smartwatch has received a solid price cut in the United Kingdom. The wearable device - which was launched last year, and is a more premium version of the standard Pebble Time - is now listed for £139.99 on Amazon UK.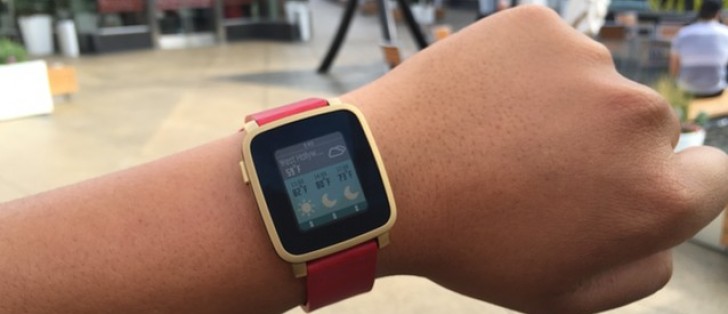 This means the deal saves you a total of £60, as the timepiece is being officially sold by the company for £199.99 in the country. A quick look at the Amazon listing reveals that the discount is available on all three color variants - black, silver, as well as gold.
Those interested in availing the discount can head to the Source link below.
Not trying to brag here, but... Your ignorance towards my other points proves your inability to counter them and my succession at executing them.
You're adding a lack of 3rd party bands as an argument against the Pebble? Really? It's a watch, do your homework before spouting rubbish. Any 22mm watch band ever made will fit the Pebble Classic, Pebble Time and Pebble Time Steel. Any 20mm ...
Here's why I personally don't like this smartwatch: 1. You can never go out wearing something like this(If you have any sense of fashion). 2. Will never receive the developer support that Android Wear or WatchOS receives. 3. Will never have ...