Twitter announced that a new feature is coming to the popular livestreaming app Periscope. Users will soon be able to stream live video in 360-degree glory. Starting today, everyone will be able to view and interact with 360 videos in both Twitter and Periscope. These videos are marked with a "LIVE 360" badge.
360 Sunset in Florida. First ever #Periscope360 with @Brandee_Anthony https://t.co/AZWbnnT15S

— Alex Pettitt (@Alexpettitt) December 28, 2016
The caveat, however, is that not everyone can broadcast in 360 degrees just yet. Only select broadcasters will get access on the new extension of the livestreaming platform.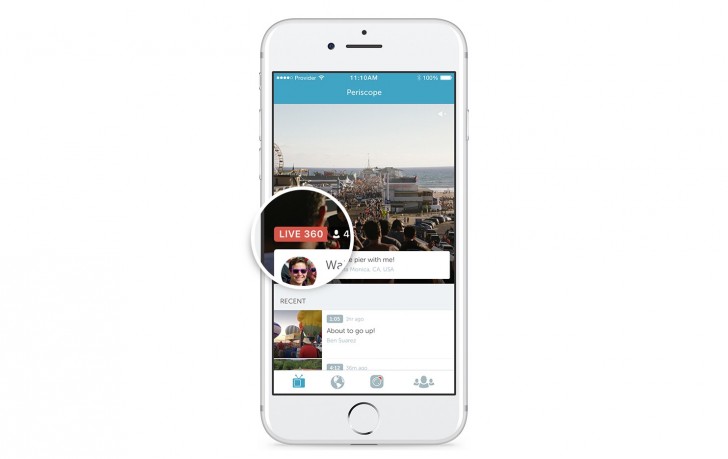 If you'd like to get early access to 360 streaming, you can submit a form to join the waitlist here. The form asks what kind of 360 camera you will be using via the "Periscope Producer". With limited compatibility of 360-degree cameras and apps or sharing between apps, it's nice to see that more platforms are starting to embrace the new kind of media.
We can expect the new Periscope feature to roll out to more users "over the coming weeks".
D
Periscope is dead. Period.