You may or may not have heard of Phiaton and that's because they're a brand that's mostly doing its business in the US. But the brand is actually been doing this for a long time and it has delivered some amazing products.
What are the Phiaton 900 Legacy
The cans we'll cover in this review are the Phiaton 900 Legacy, which are the company's flagship product. They're the most feature-packed and as such command the highest price.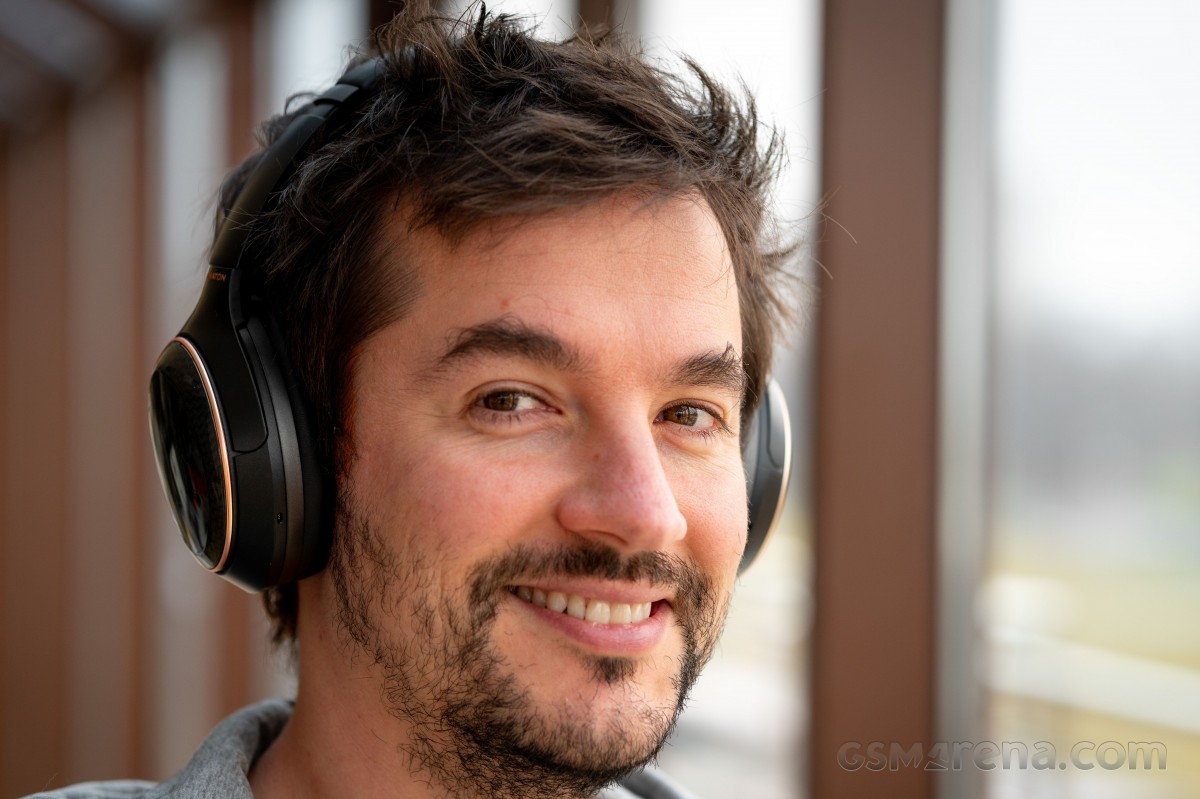 At $250 the 900 Legacy aren't cheap, but that all depends on how you look at it. They offer active noise cancellation, transparency mode, above 40 hour battery life, multi-point Bluetooth connection, wear sensor and intuitive touch controls. Their earpads are made of quality memory foam and they come in a nice hard case. In other words they match Sony's latest WH-1000XM4's feature for feature, but cost a good $100 less.
So these could actually be a proper bargain if they perform as promised. Let's find out!
Design, build quality and fit
With the 900 Legacy, Phiaton didn't try to reinvent the wheel. They're shaped like most other over-ear headphones in their class. The headband is strong and has a soft underside, earpads are standard in size and can fold inward. The headphones have convenient hinges so you can easily fold them in on themselves for packing.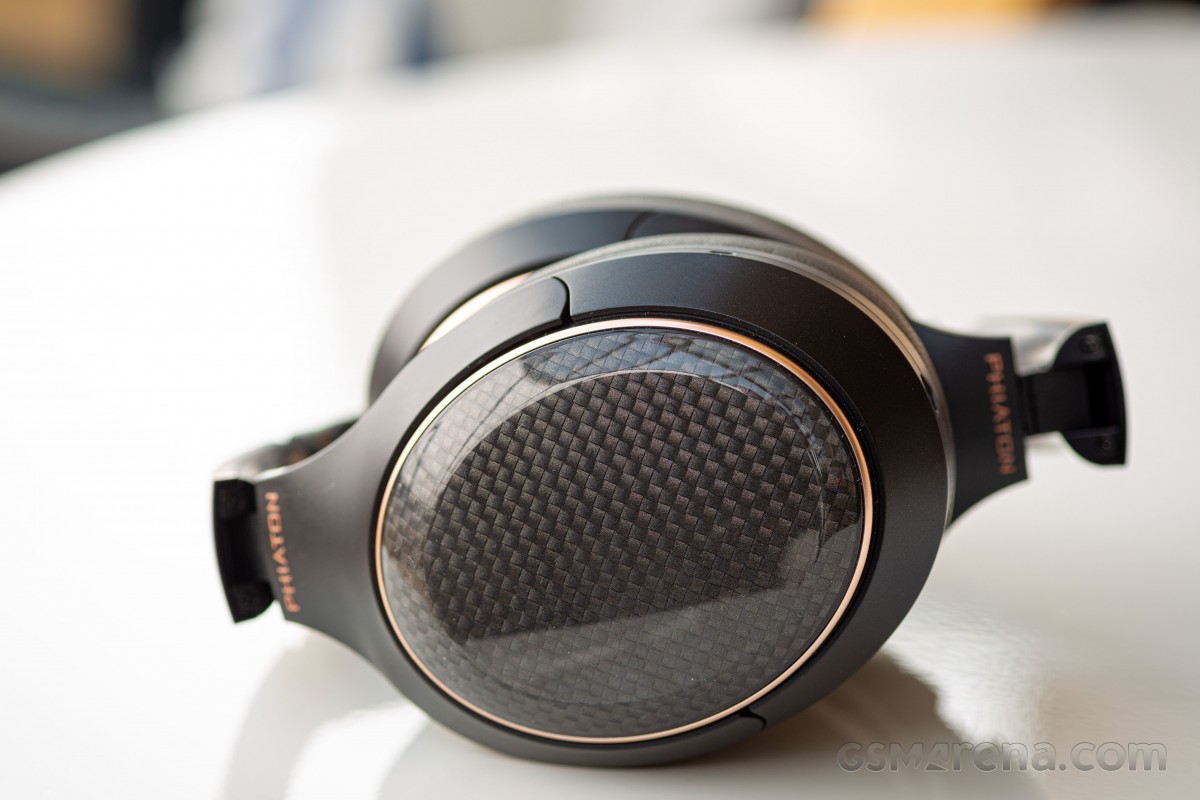 The 900 Legacy are black with copper accents, which would have lent them a Sony-esque look if it wasn't for the carbon fiber pattern on the earcups. It's an acquired taste (this reviewer isn't a fan of it), but it undeniably adds character to the earphones, while the glossy finish makes touch controls easier.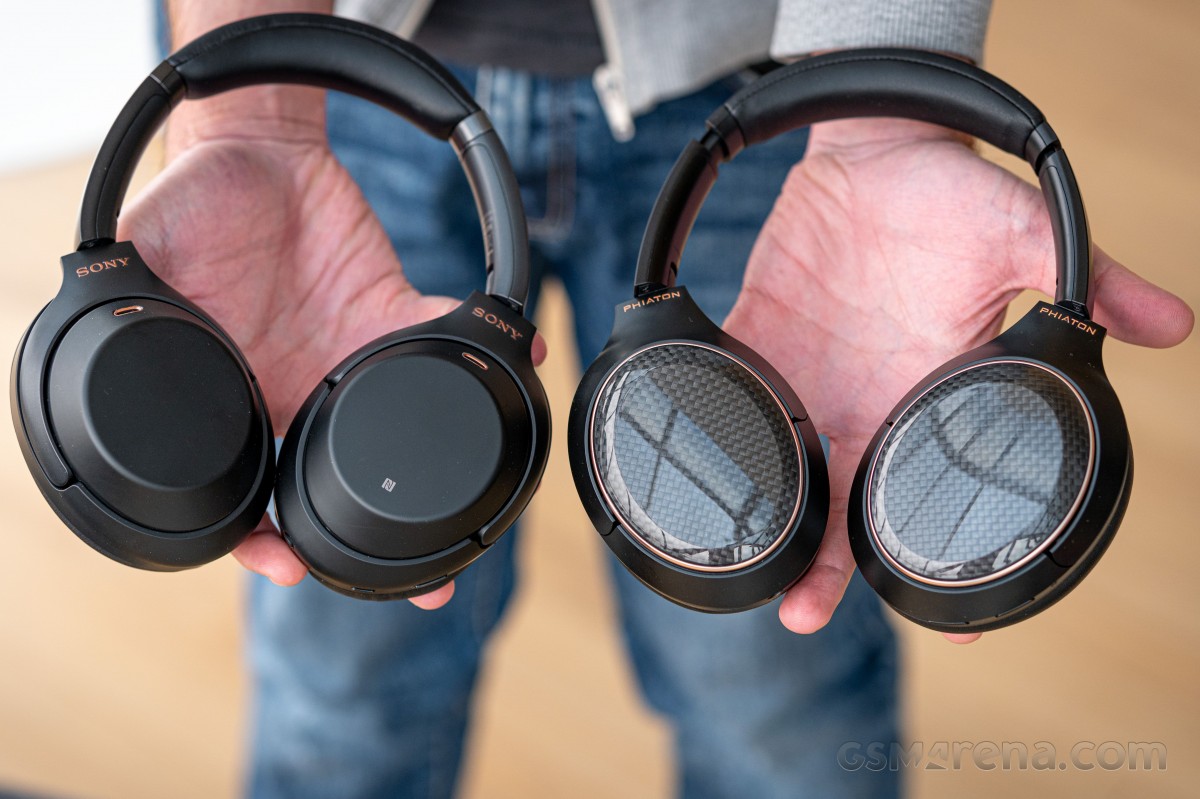 The Phiaton 900 Legacy are made mostly out of plastic, which has enabled a very agreeable weight of 256 grams. I had no issues going hours upon hours with the headphones on. The headband is nicely stiff, making for a firm grip on my head and I didn't feel once like the headphones were going to fall off.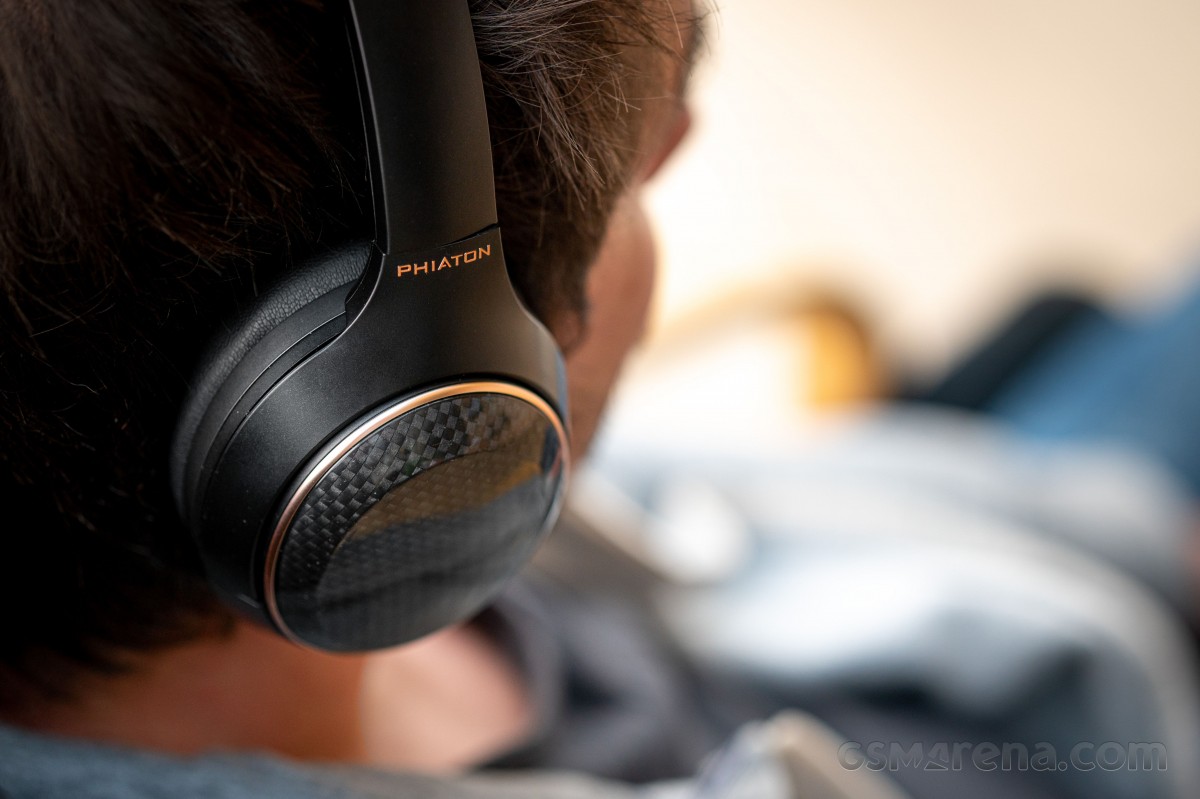 That grip didn't lead to ear discomfort in my case, which is partly thanks to the soft and pleasant memory foam earpads. They feel softer than my Sony 1000XM3's. I have small ears and so didn't encounter any discomfort with long use.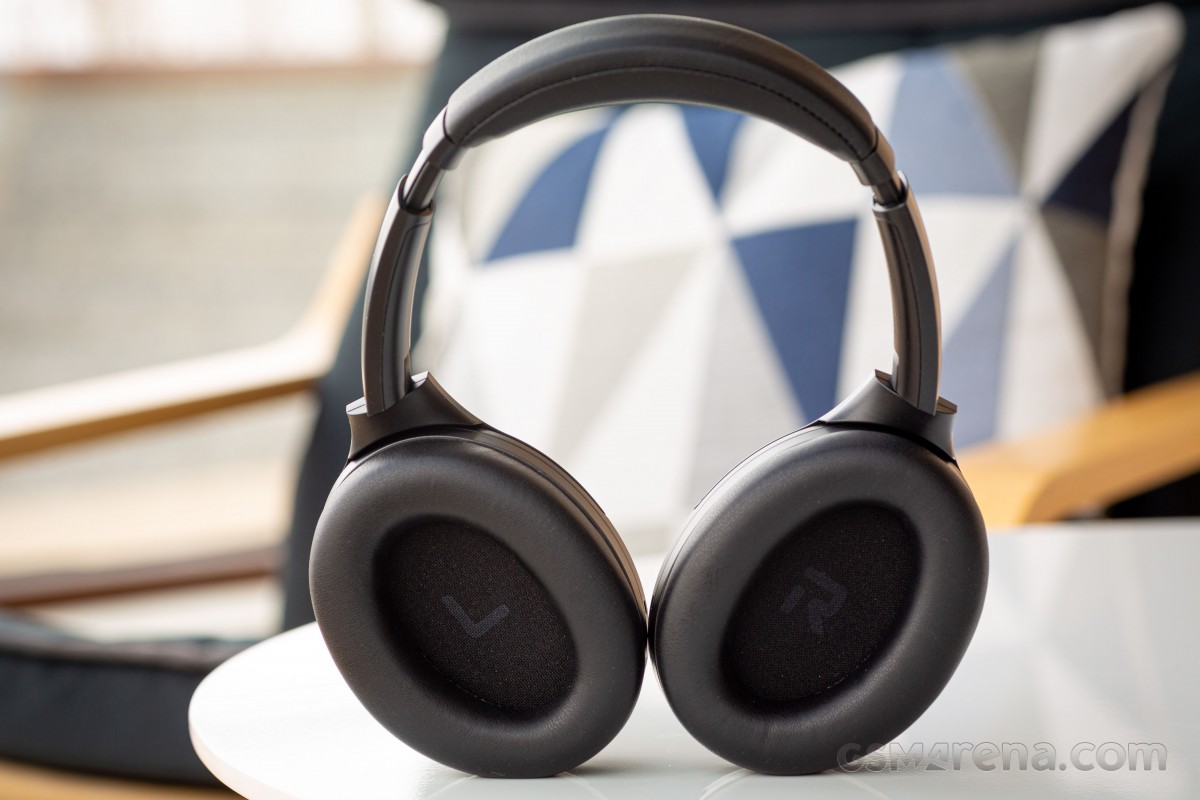 The carrying case is as small as possible. Like the Sony WH-1000XM3 case it's a hard one and I had no reluctance in tossing it into my backpack and forgetting about it. A nice bonus is that it's water resistant, though I wouldn't test it.
The case has a pocket with a 3.5mm cable and a USB-A to USB-C charging cable. That's also the extent of the retail package content.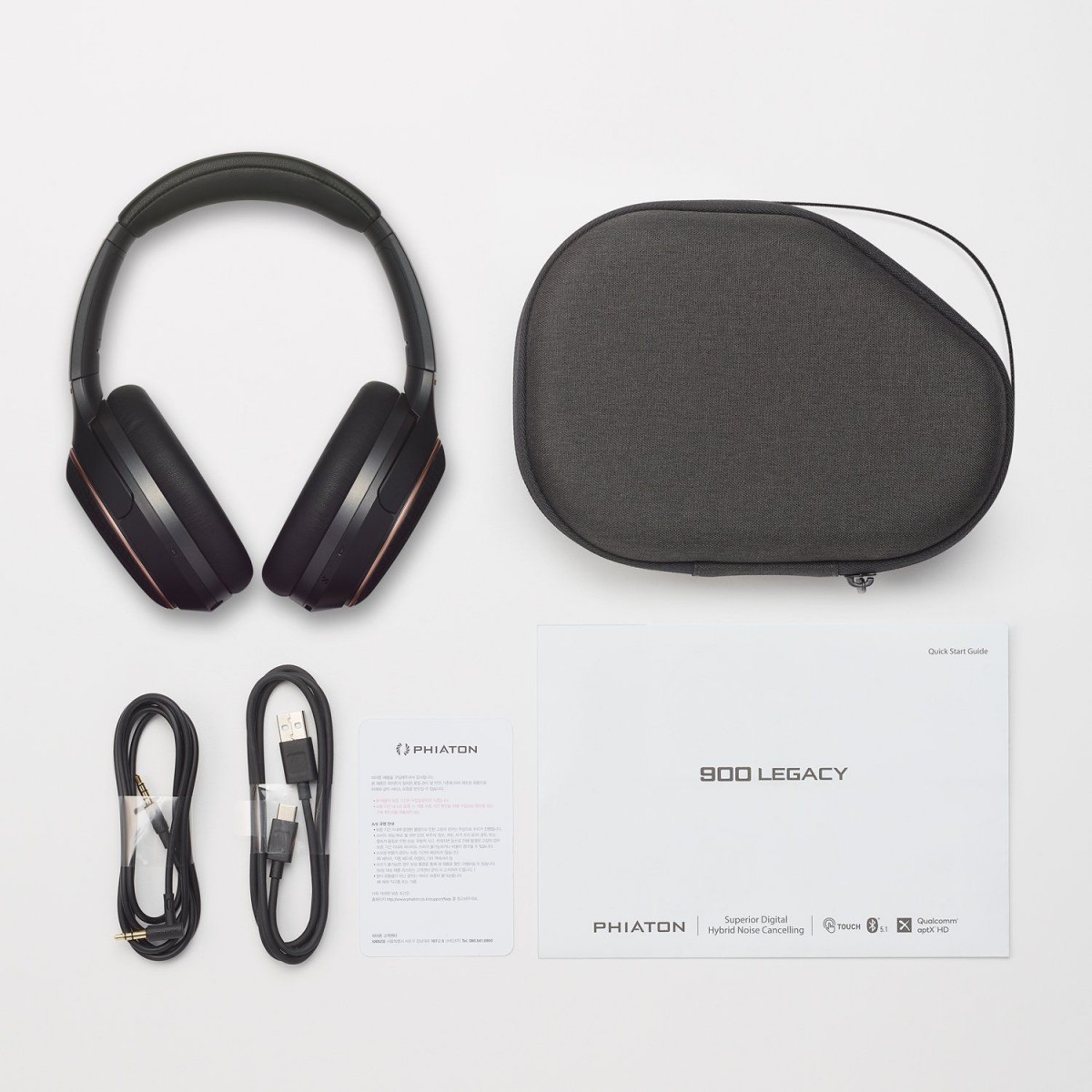 Features, noise cancelling, connection strength
The Phiaton 900 Legacy offer just about anything a high-quality wireless headphone can. They have Bluetooth 5.1 with multipoint connection support for multiple devices. They support the standard SBC and AAC codecs but also both aptX and aptX HD for Qualcomm-powered devices.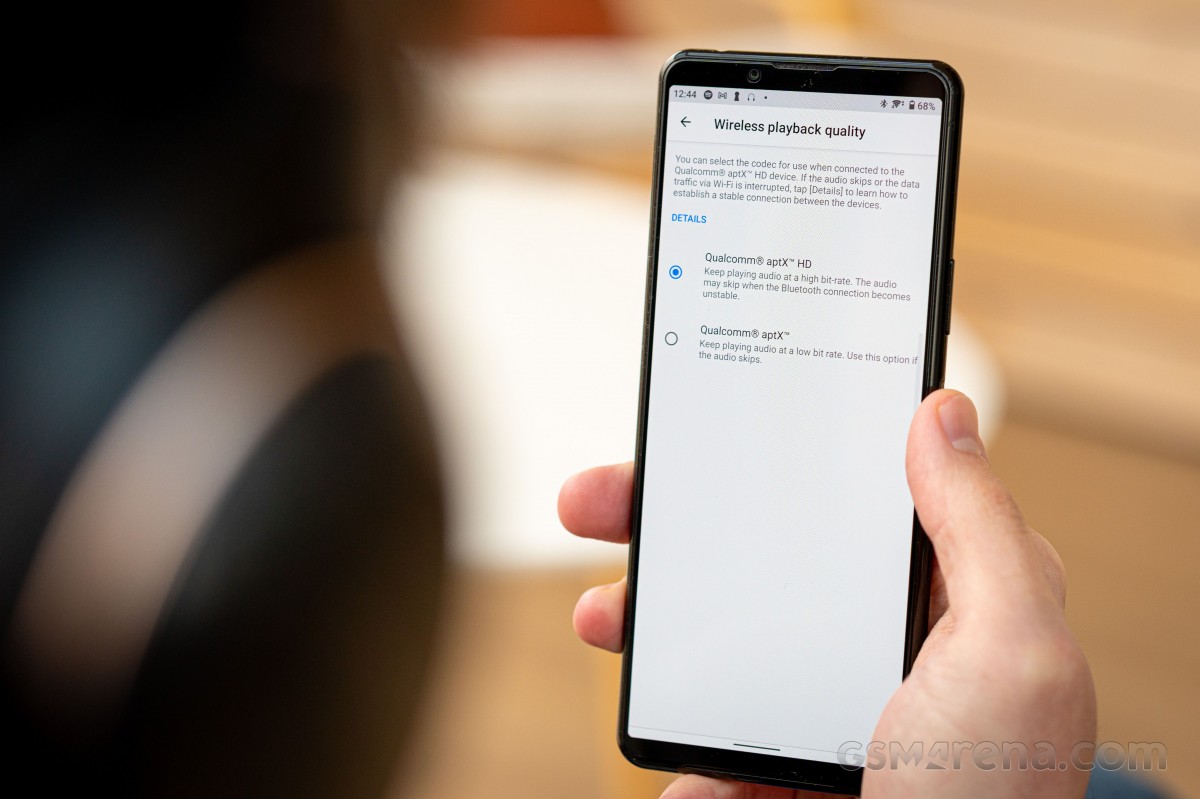 There are intuitive touch controls on the right earpad, which are the same as Sony's - nice for continuity in my case. You can tap, double tap and swipe to play, pause, change volume or track. Also on the right is the 3.5mm audio jack. Through it you can use the Phiaton 900 Legacy without any battery, only without the smart features.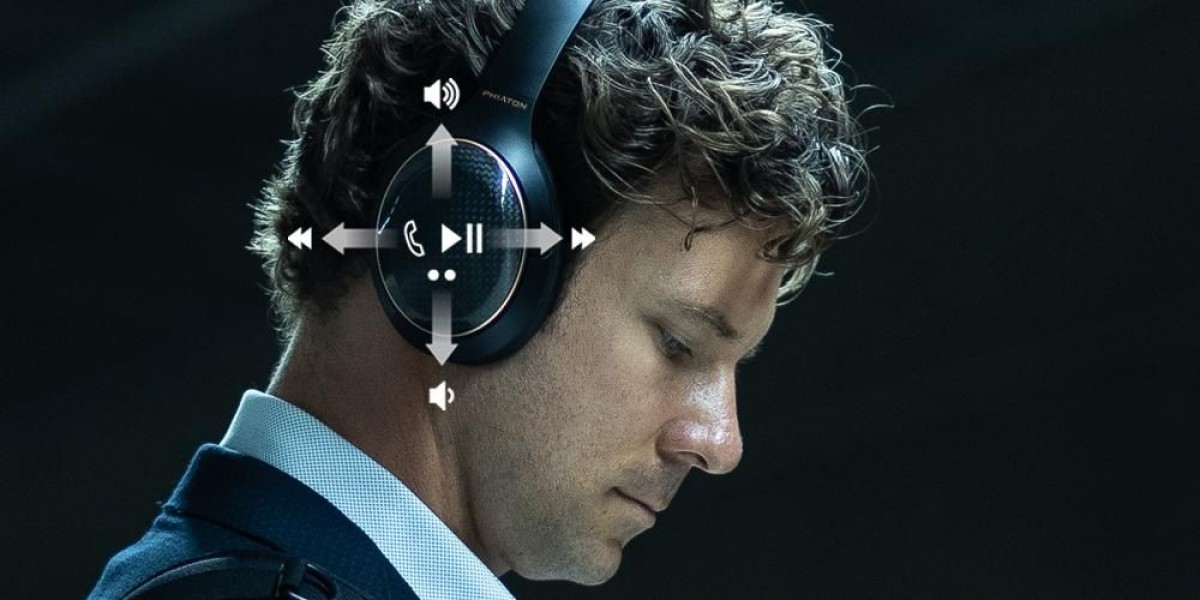 On the left earpad there are two buttons - the power button, which also lets you enable pairing mode, and the NC button for cycling between active noise cancelling and Transparency mode. The USB-C port is also on the left earcup.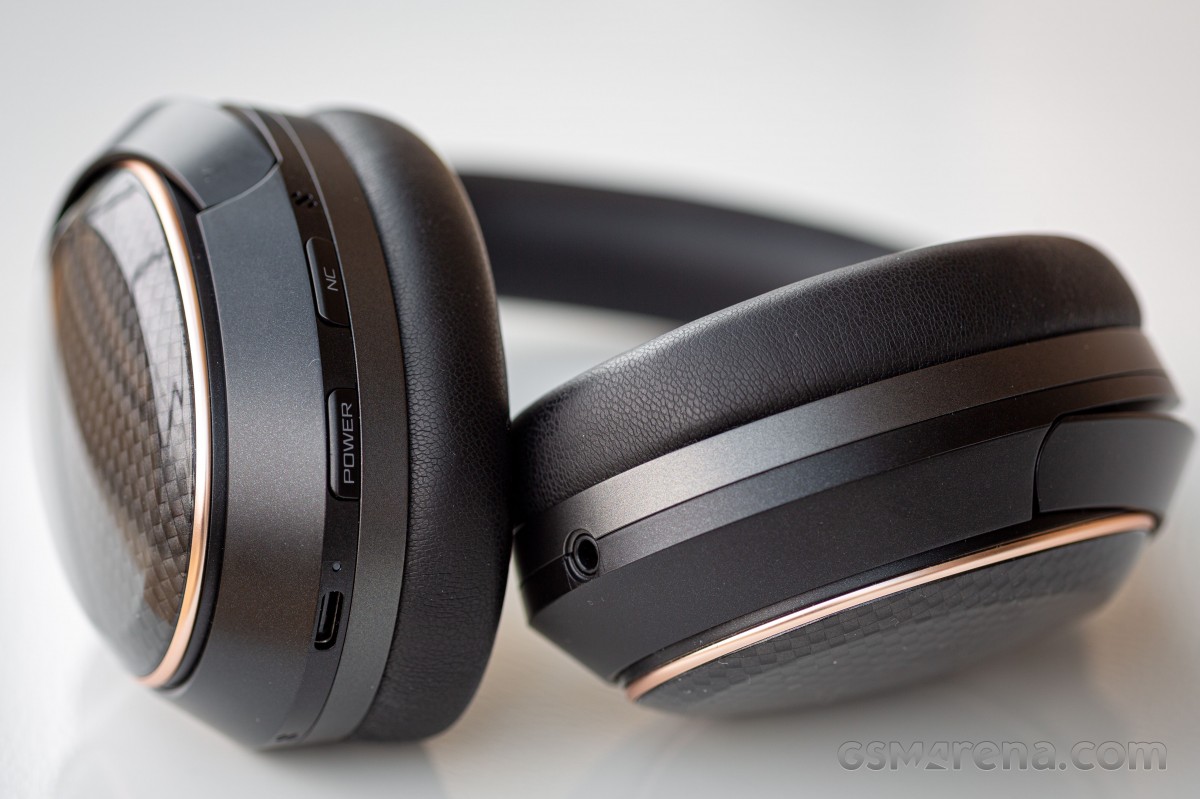 There are sensors inside the earcup that let the Phiatons know when you've taken them off or put them back on. That enables smart play and pause, saving battery in the process. In my testing this worked slowly - sometimes the headphones would continue playing full-blast for up to 3 seconds, which was noticeable to the zero people I share an office with (but picture a world with people around you).
Then there's a different kind of issue. If I wanted to use the headphones only for noise cancelling, I would turn off Spotify and even kill the app on my phone, when I removed the headphones and then mounted them back on my head, the auto play function would resurrect Spotify from my dead apps and promptly blast music into my unprepared ears. I couldn't find a workaround for this as there's no Phiaton app to disable auto resume.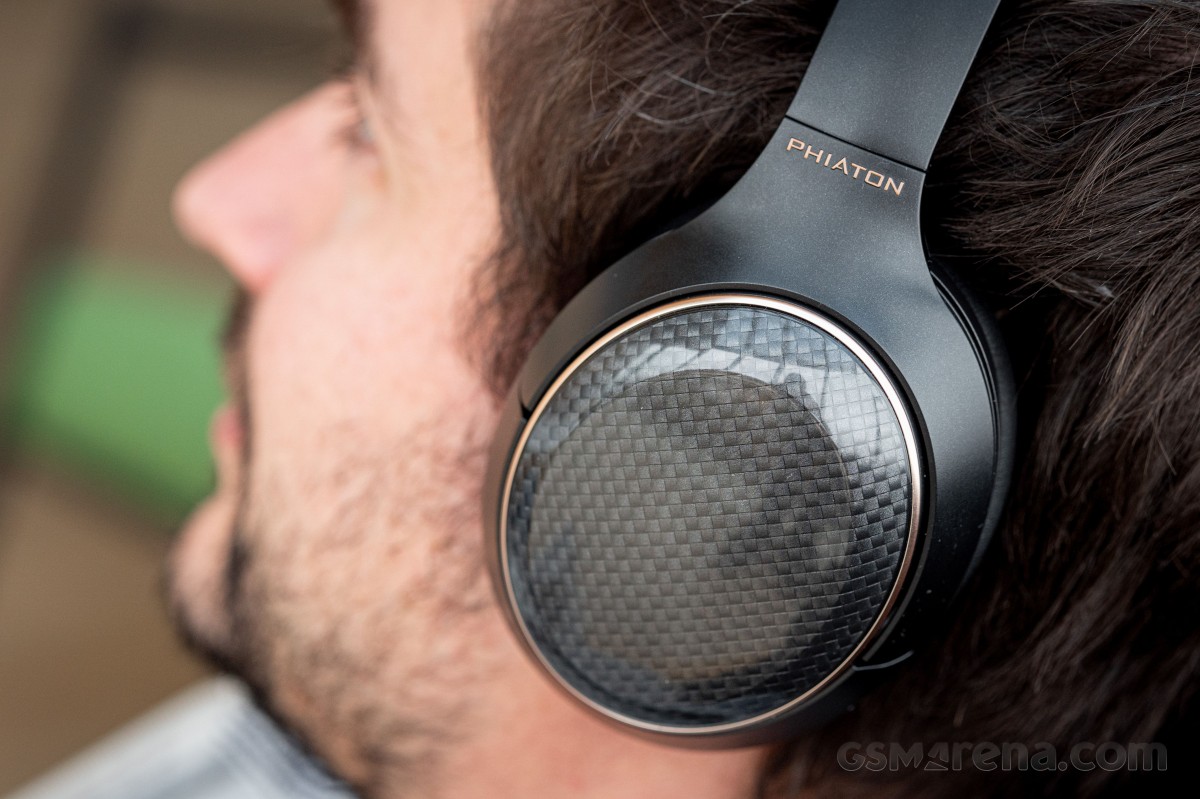 On the upside, the touch controls worked wonderfully on the Phiaton 900 Legacy. The smooth surface of the earcups is ideal for swiping and I didn't accidentally skip a song once.
Before I get to noise cancellation, a word on Transparency mode. It works by tuning the microphones used to single-out noise for cancellation and amplifying those sounds. It's not as sensitive as Ambient Sound mode on Sony's 1000XM3's, but does the job if you want to listen to the outside world without taking off your headphones. Like its rivals, the Phiaton 900 Legacy are slow to engage Transparency mode - you need to toggle between noise cancellation and Transparency - and it isn't very quick.
Noise cancellation is superb on the Phiaton 900 Legacy. The powerful ANC is aided by the already excellent passive isolation provided by the memory foam earpads and the potent grip of the headphones themselves.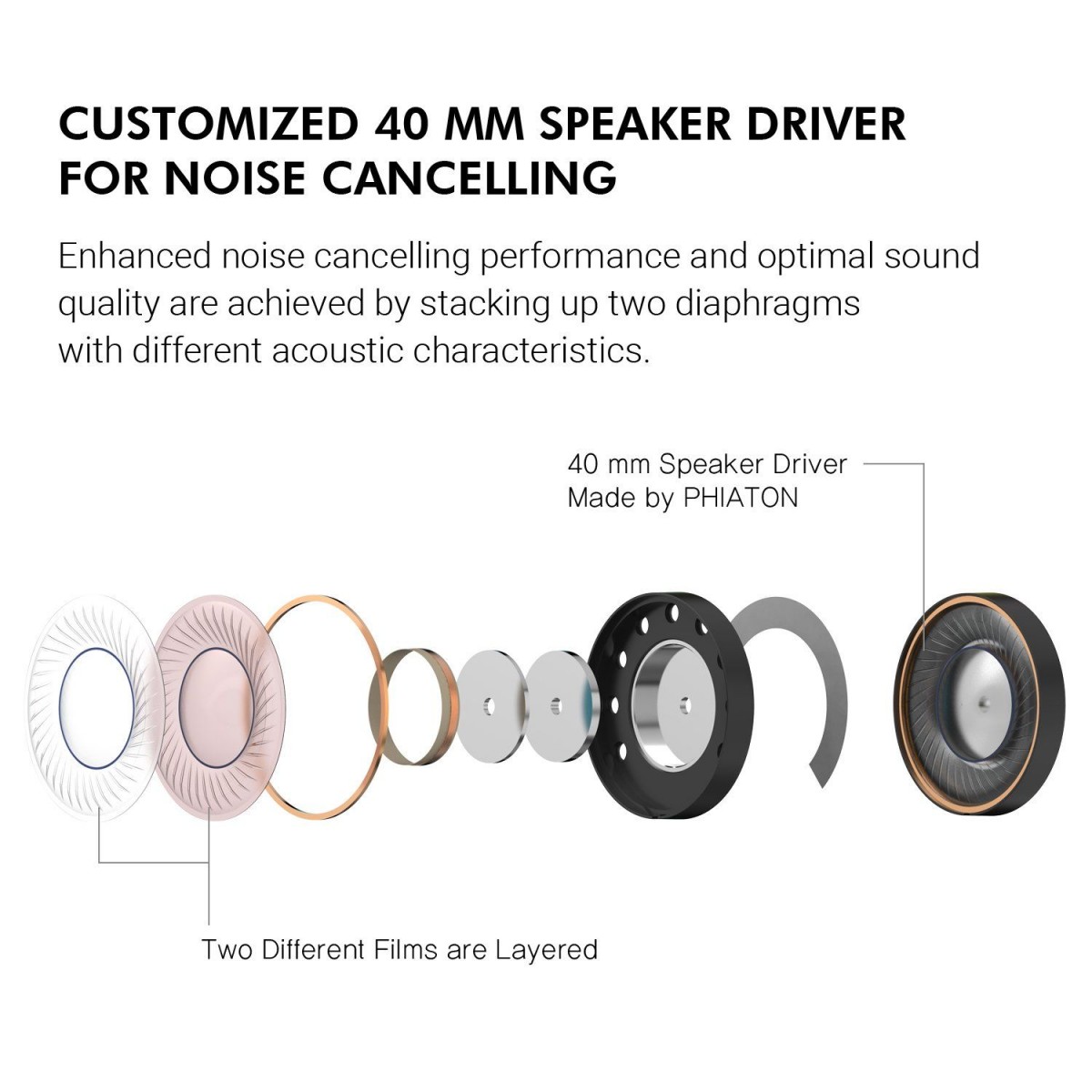 From then the headphones are able to effectively dampen environmental noise around you to a whisper. These are among the best I've tested at lowering human conversation (which isn't technically the target of ANC). Constant noises such as a computer fan, an engine rumble or a vacuum roar are mitigated with ease.
I would put only Sony's WH-1000XM3's (and XM4) above the Phiaton 900 Legacy for noise cancelling.
What the Phiaton 900 Legacy are easily the best at is Bluetooth signal strength. I tested them in our big office and got from one end to the other without so much as a hitch in the connection. Neither walls nor columns proved an issue for the Phiaton 900 Legacy and I was only able to kill the connection by moving beyond the thick double-paned office windows and onto the terrace.
Multipoint connection is there, but it isn't instantaneous. Switching between audio sources on an iPhone 12 Pro Max and a Sony 5 II took a few seconds and on occasion would have issues like sound getting muted. Overall it's convenient in that it saves you the need to constantly pair and re-pair, but it isn't something I'd use everyday.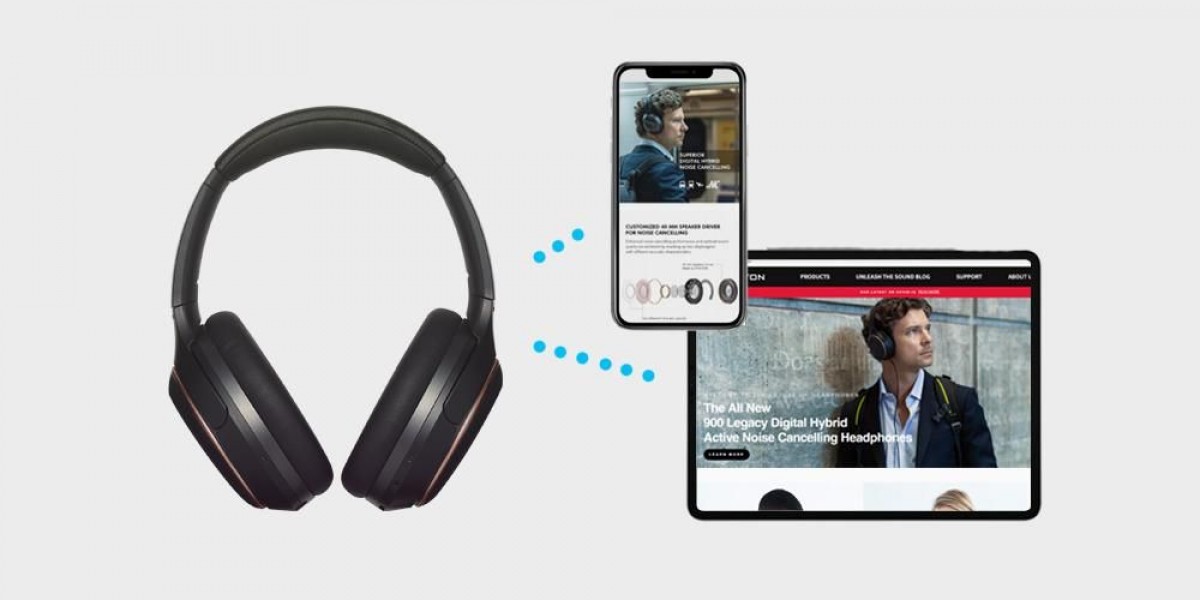 Using the Phiaton 900 Legacy for calls was a great experience. Callers said my voice was coming off strong and clear. The headphones will buzz when you get a call.
Sound quality and battery life
I can describe the sound profile of the Phiaton 900 Legacy best as bass-focused. Out of the box the headphones produce an overwhelming low-end rumble that's both a bit hard to take when maximum volume and a bass-heavy song converge, and drowns out a bit of midrange instruments and the vocals.
The headphones are very loud - no complaints here. However I needed some time to get used to the overly bass-centric sound.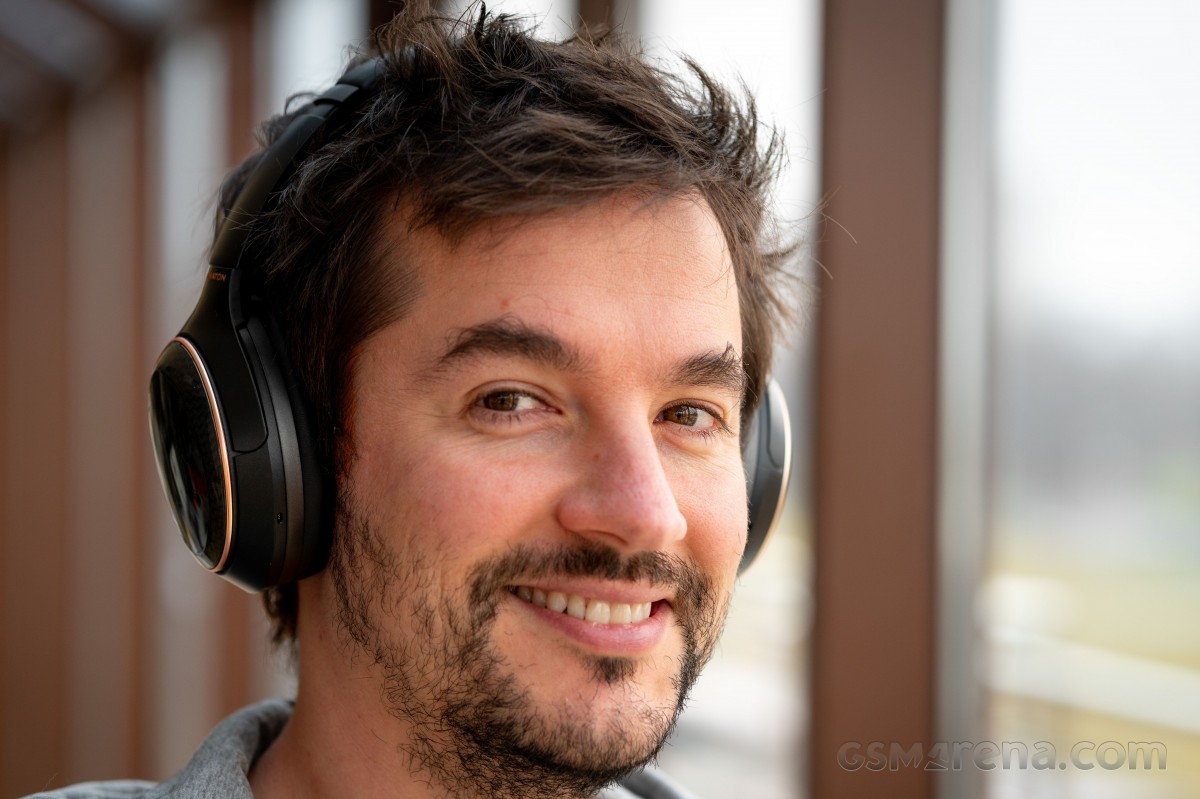 Codec plays a huge part in describing the audio experience of the Phiaton 900 Legacy. With my limited iPhone, which can only do AAC, the headphones sounded unimpressive and overly bassy. When I moved over to the Xperia 5 II and the sound came alive.
For starters aptX brings a huge improvement over the iPhone. The mids became a lot more powerful, managing to poke their head over the strong low end. Then I selected aptX HD on the Xperia 5 II and things improved much more. Volume increased noticeably without any distortion and the mids became more pronounced. The bass remained the defining characteristic of the sound. These headphones aren't the best for instrumental or vocal music and they're downright inappropriate if you're looking for a neutral soundstage.
When paired with a powerful audio tool like the Xperia 5 II, the Phiaton 900 Legacy can shine brighter than you'd believe coming from an iPhone. Enabling the Dolby Surround effect on the Xperia made the sound even more nuanced and even more powerful.
However I found the Sony WH-1000XM3's to be better in almost every respect. It could very well be down to out-of-the-box tuning, but the Sony's are better balanced and more mature.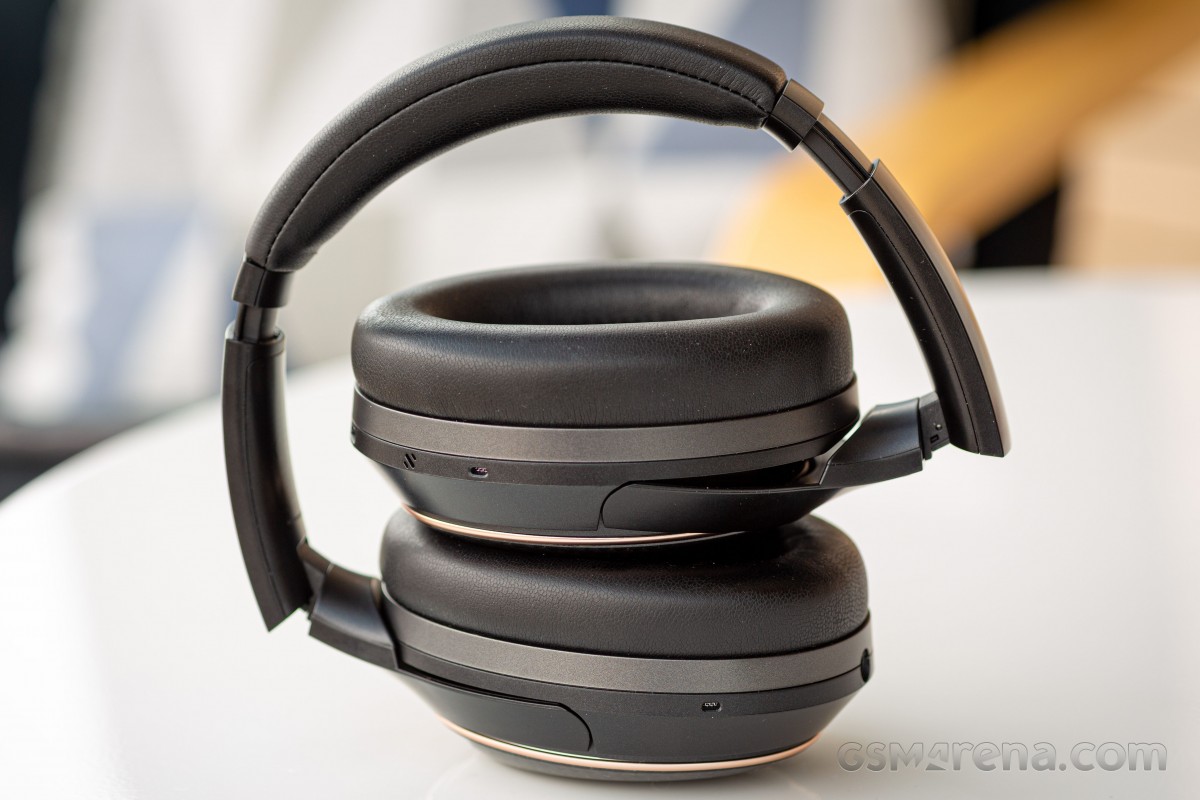 Battery life is outstanding. Phiaton claims up to 43 hours of playback with ANC turned on, we managed to get 24 hours, but with music blasting at full volume. The headphones were also on stand-by for a few hours a day for a couple of days.
Phiaton says you can get up to 4 hours of listening with just 10 minutes of quick charging. A full charge takes 90 minutes.
You should buy them, but you can't outside of the US
You read that correctly. Most people would be perfectly happy with the Phiaton 900 Legacy's music output.
And if you add all the premium features like the smart play and pause, powerful active noise cancellation, memory foam earpads and sturdy build you get a package that's a match for Sony's WH-1000XM4's and Bose 700, but for nearly $100 less at just $250.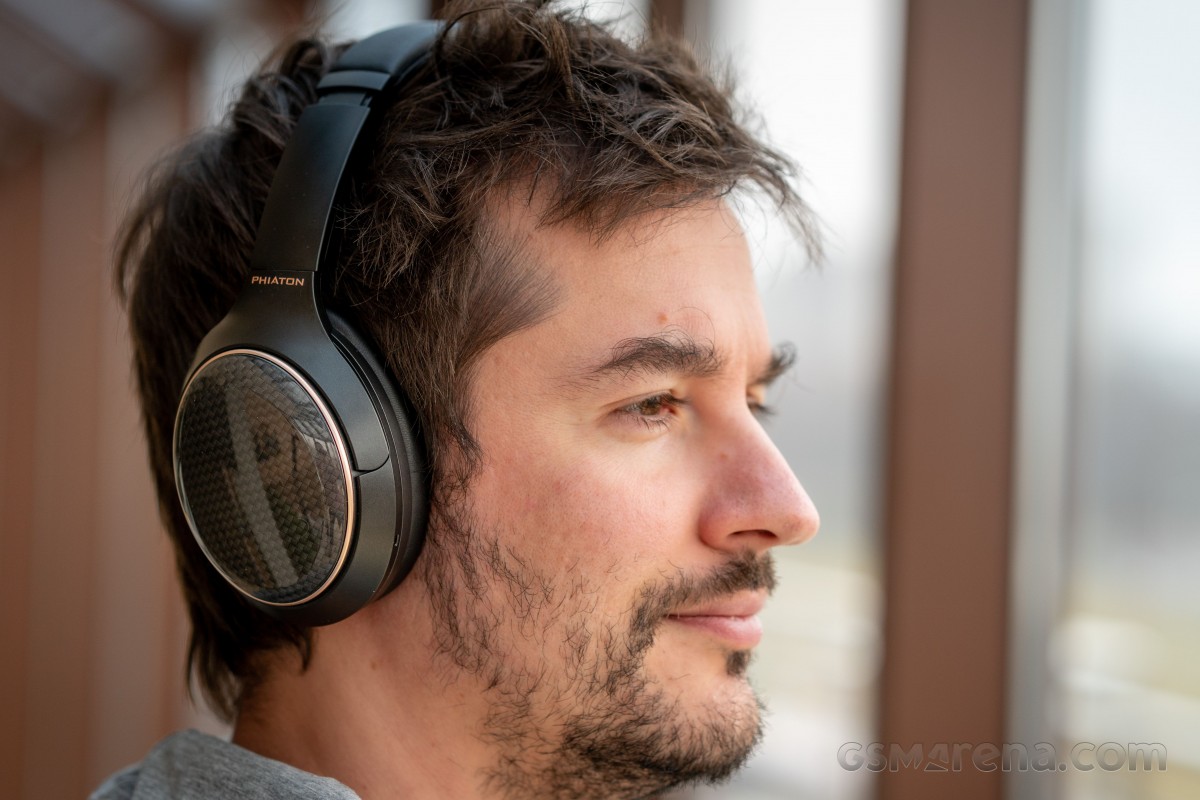 I wouldn't think twice about getting the Phiaton 900 Legacy, if I were in the market for a quality set of wireless noise-cancelling headphones. Well, maybe that limited iPhone could sour things up a bit. But since I could only find in US stores, I can't actually buy them and that will be the case for many of you. Which is a real shame too.
If you do live in the US and you want the absolute best, these aren't it, but if you want the headphones that do it all and are fairly priced - look no further.
i
Phiaton 900 Legacy is US$100 cheaper than current WH-1000XM4 which is awarding winning, but it seems that previous model WH-1000XM3 is still better than Phiaton 900 Legacy yet only US$15 cheaper, more importantly, Phiaton 900 Legacy sound worse than...
R
Base override propensity would be a concern for some but otherwise reads very good
?
So they look cheap thanks to the chosen design and don't sound that great.. Doesn't matter if the rest is good, sadly.
ADVERTISEMENTS