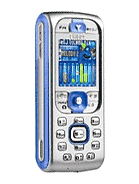 P
For those who don´t know philips mobiles is a division from philips and they are produced in france, le mans to be more exactly.
Which means that philips only put the brand on the phone, the name of the company is "PCC"(philips consumer communications).
real philips made televisions and lightning material.
Unfortunately philips assistance sucks.
?
That's your experience with a 820, this is a 530 and much better I can say after using it.
?
don't cancel your T610. from what i have seen and experienced of philips is a phone with so many bugs that (insert cheese here) and crashes most of the time, especially after writing a text message and before sending it. that's a bit biased as i have a 820 which was only out for a month before people stopped selling it. My sony J5 hasn't crashed once in 2 years of using it
?
I also live in the Netherlands, Philips mobiles aren't that famous in the Netherlands. And I think it is a good phone especially for Philips!
s
I live in the Netherlands and philips is dutch and even I never heard about this phone till now. So you van see how good phillips is in its own coutry.

By the way it's a shitty-phone
R
Philips urgently need hiring a designer. Look at this phone design dude, very ugly.
I dedicated this message to the Philips Management.
K
I am using Fisio 820 right now, and fully satisfied, indeed it is amazing made and looking great & innovative. I heard and read about new Philips 330,530 & 630. I am really exited about those, I would love to feel 530 in my hand, and it's looking great and having some good innovative features!
H
I was about to buy SE T610, but when I heard about this phone, I cancel it and I want to wait for this phone to be available here in Indonesia.
Hope it will be here soon!!!!!!!
P
Great machine!
I hope that this mobile arrive to europe, speacily PORTUGAL.
It has erverithing !
65000 colors, java, MMS....
The only main problem is the non integrated camara...
Total of 151 user reviews and opinions for Philips 530.