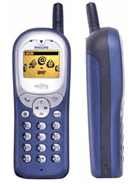 P
This is the best phone I have ever had and I have had a quite a few since 1985!
The battery life is nothing like 3 weeks, but still longer than any other I have ever had. Its a real shame there are no accessories what so ever available.
Philips - please let me have a case for this fantastic phone.
E
Nice phone. Cheap wap phone,light, lots of features, its branded azalis 218 here in the Philippines. Unfortunately it has NO ORGANIZER & CURRENCY CONVERTER. Difficult to find accessories. Excellent reception.
J
I really can't find ringtones 4 my fone anywhere, does any1 know any sites i can download a ringtone off?
Pleez help.
Joey
b
would be a better phone if i could find a personal ringtone for it but have not found any sites as yet
S
Standby only 4 days. Not 20 days.And mine, have not organizer and Euro Convorter.
F
This phone is a real find, I got it pre-pay in the uk for only £69.99. Having previously had ericsson t10's and a t28s, I could not believe how much better the phone is. I have yet to be cut off mid call, it's packed full of features, and the longest battery life I have ever seen. Ericsson you have a lot to learn..
C
I onw one Philips az@lis and i'm very pleased by it. with all my talking time and other stuff, i recharge my batery after 4 days (constantly). Is a good phone with logical menus and i think is the best quality/price phone. 10q
Total of 51 user reviews and opinions for Philips Azalis 238.