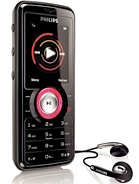 D
Aizaz, 06 Aug 2009i wish i culd buy this fone in Pakistaannnn..:(me 2
?
AL, 23 Sep 2008nice basic phone, i like the design.can some one advise me whether this phone is available in india????
H
really i need a phone like this, with mp3 player, and without camera. unfortunatly philips is so weak in iran, and finding philips phones in iran is so dificult
Total of 9 user reviews and opinions for Philips M200.