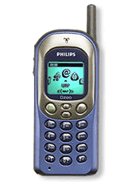 k
how many ringtones? and numbers in phonebook
E
Desing:jeje...philips, keep trying!
Size:Just not good enough!
Features:Useless zoom function for a 5 line screen, lack of small details
Games:Congratulations!Bricks!Finally something good!
B
It is a good mobile. It is very strong because it daqqiet.10x
a
i wish to buy a philips ozeo 8@8
i am staying in india
i would like to know if its possible for me to get one.
how much will it cost me
send me the details
thanx
$
sorry kwas mun e-mail adres vergeten :)
$
nice nice nice but the wapping is kut :) slaap lekker
Total of 26 user reviews and opinions for Philips Ozeo 8@8.